Once you smash impostor syndrome and limiting beliefs, and use the power of your mind to become an abundance magnet, a profitable business is inevitable.
Free hypnosis recording: Wire your subconscious mind for abundance
You're an ambitious woman, and you want income and freedom! you know deep down that you have the potential to have an abundant life, but something is holding you back. As you grow your biz and reach new milestones, you sometimes feel stuck. 
Spoiler alert: Everything you ever wanted is available to you
You feel like you need more certifications, more diplomas and more skills before you can feel confident about your competences;
You feel like a fraud, and that you don't deserve to be where you are;
 You've taken all of the necessary steps for your biz; yet you aren't where you want to be yet
Online visibility is not easy, and fear of what other people will think sometimes creeps in;
You set excessively high expectations for yourself and feel like a failure if you don't reach these goals;
You're might feel like you're are on a mindset rollercoaster, from full confidence to "OMG who am I to XYZ".
Explore the different programs 
Whether


You're starting your business and want to get it right straight away, 


You'd like to scale your business to 6-figure months by working smarter, not harder;


You want to become a launching Queen;


Or you're ready to do some powerful energetic and subconscious work to smash impostor syndrome and become a walking Abundance Magnet,

Ines has got something for you!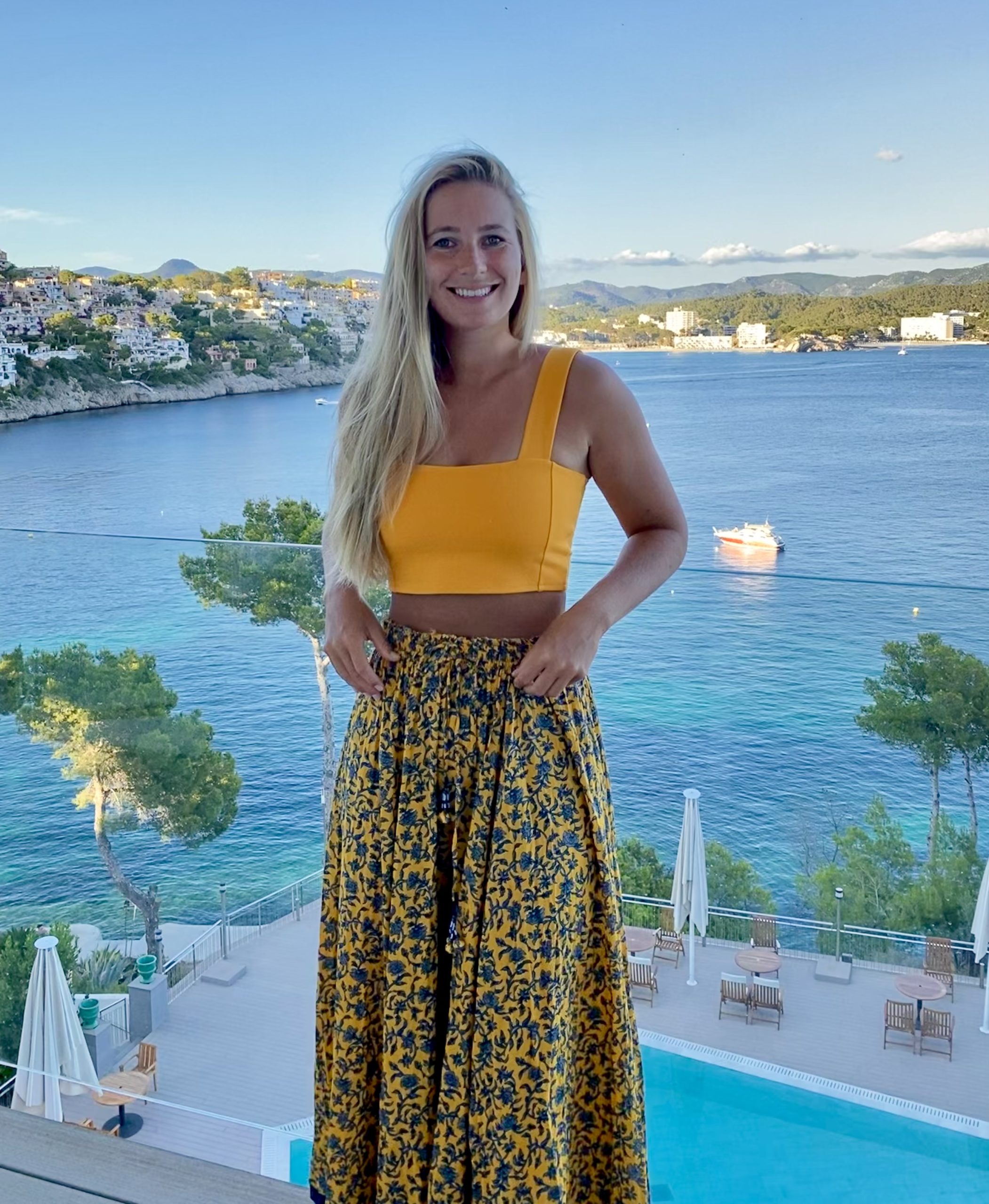 Ines aka the Impostor Syndrome Terminator® is a former investment analyst turned into a spiritual mindset and business coach. She's the founder of the Impostor Syndrome Terminator® brand and programs that empower women to master their subconscious mind and energy so they can let go of limiting beliefs, become manifestation masters and grow and scale their profitable business.
She strongly believes that success is down to the perfect combination of leveraging the power of the subconscious mind, shifting our energetic vibration and aligned strategy. Ines has helped thousands of women through her no BS and down-to-earth, high level resources and programs and wants to support thousands more to make their dream life a reality!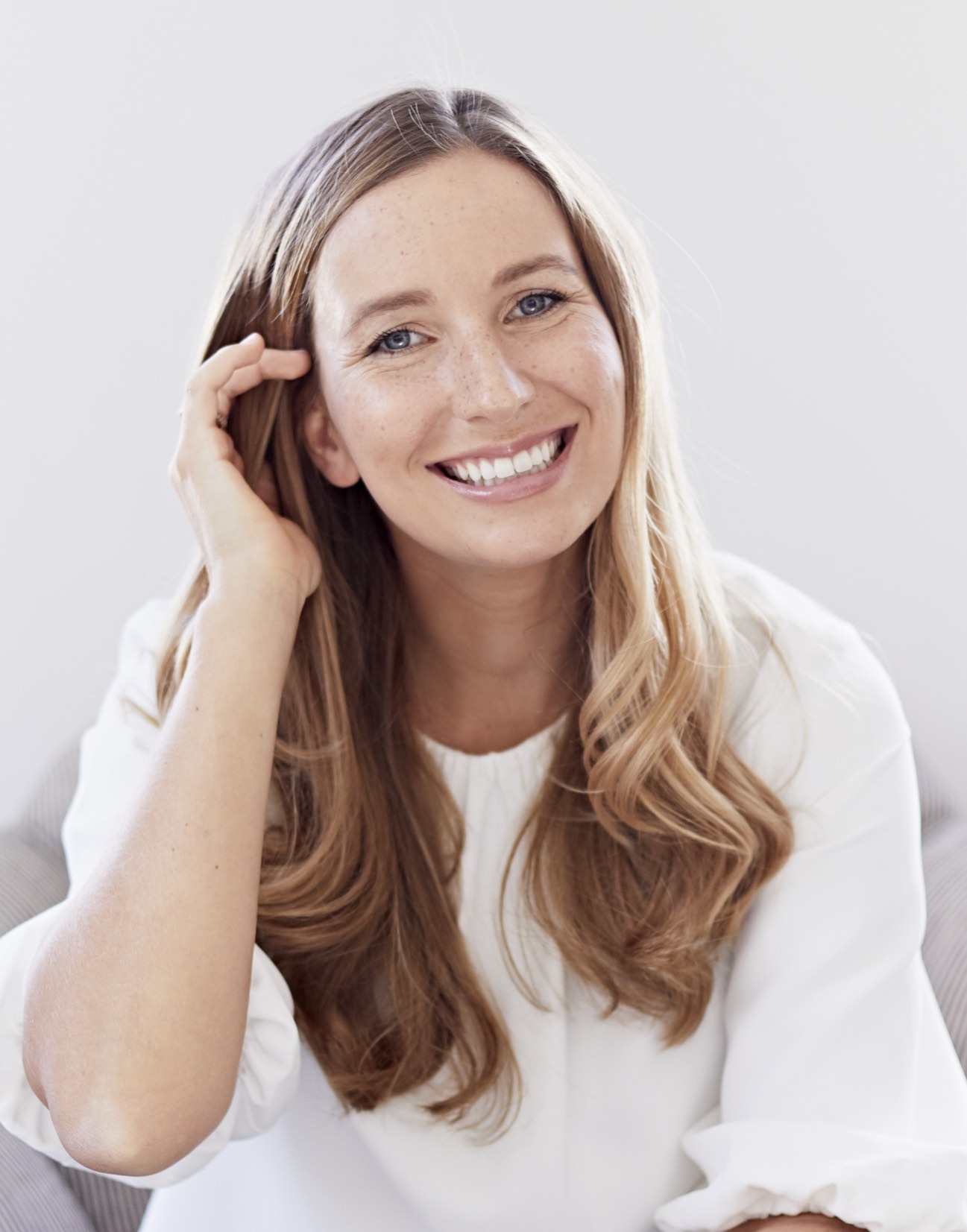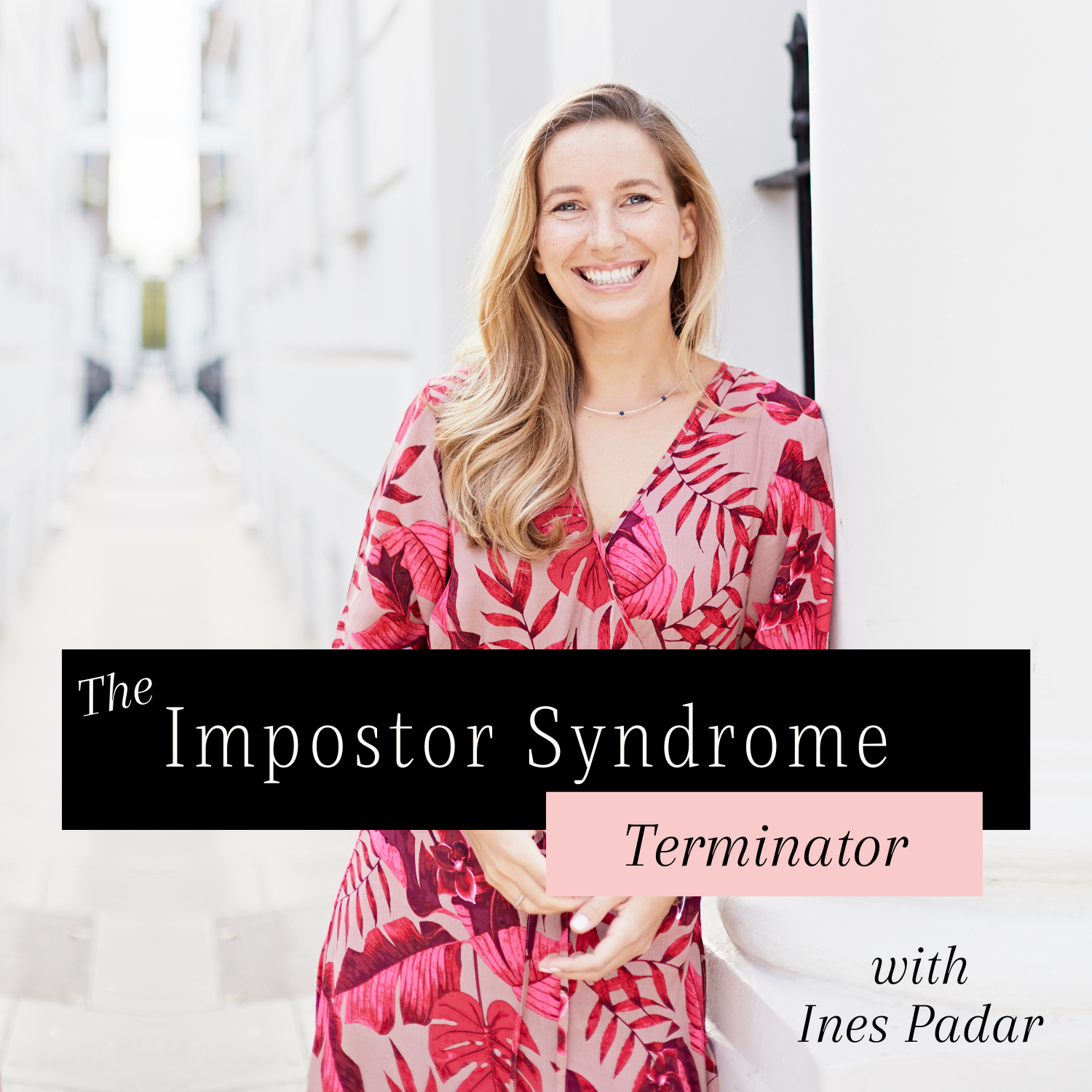 Listen to the Impostor Syndrome Terminator Podcast !
From manifestation, impostor syndrome, launching, starting, growing and scaling your business and how to overcome old beliefs and limitations, there's nothing that isn't covered on the Impostor Syndrome Terminator podcast!
Everyone around you seems to be more ambitious, more skilled, more competent, and smarter than you;
Even though you've been in your position for some time and have received positive feedback/ have been successful, you still think you are not good enough;
You are being underpaid;
You don't apply for a job or a promotion unless your profil meets every single requirement, and more;
You've recently been promoted, but since then you've lost some of your confidence and you've started to become anxious about not meeting the expectations of your new role.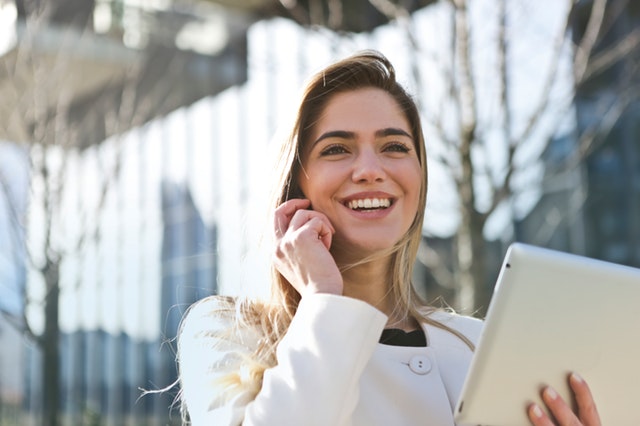 After changing careers, or starting a business unrelated to what you used to do, you feel like a total fraud;
You'd like to get more visibility in your community/ social media, but fear is holding you back;
You are procrastinating in your business;
You don't feel like an expert in your field, and become nervous when explaining what you do to peers/ your entourage;
You are undercharging.
You grew fast, and now impostor syndrome is making a comeback.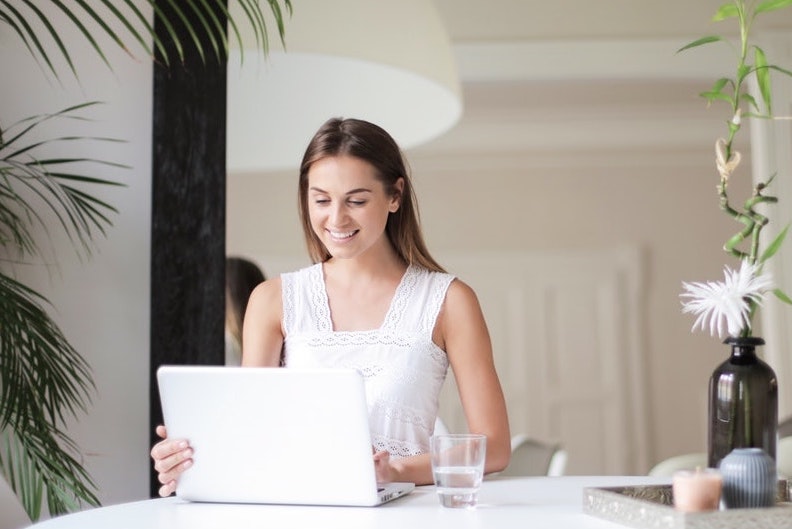 If any of the above ring a bell, impostor syndrome is in the house. And let me tell you: It's about to bite the dust!
You deserve to thrive. Are you ready to conquer impostor syndrome and
✓ Say goodbye to feeling like a fraud, and instead embrace your
✓ Have total confidence in your abilities and knowledge
✓ Become a visibility queen
✓ Know what your services are worth, be paid what you are worth and be financially free
✓ Unapolegatically be yourself, trust yourself and follow your intuition
✓ Be recognized in your field as the expert you are, and feel worthy of success
✓ Get rid of procrastination and have infinite motivation to commit 100% to your goals
They conquered impostor syndrome,
and so can you:
I was fortunate enough to have an RTT session with Ines almost a month ago. I wanted to write a review right away, because I felt such a profound shift immediately, but Ines asked me to wait so that I could feel the full effects. I'm glad she did!

I came to Ines seeking help with my self-confidence. I had done a LOT of conscious thought work— brain-based coaching, mindset and manifestation, etc. I had started to piece together bits of what was holding me back, and had even made some pretty big breakthroughs thanks to previous RTT sessions. But my session with Ines was next level!

If I had one word to describe my session it would be powerful. I felt so empowered! I really got to the root of so many feelings that kept eluding me and keeping me stuck. I uncovered fears I didn't know I had. The best thing is that Ines was such a calm and steady guide— I kept feeling like she knew where this was all going, but she let me arrive there all on my own. I loved listening to my recording because it anchored me to my session, and I loved remembering the moment that this empowered woman had emerged.

Since my session, I have felt more unstoppable than ever! I have been a guest on two podcasts, done two guest Facebook lives, made a Facebook post that got almost 1,000 likes and attracted my first stranger coaching client, followed up on so many leads...who is this person?! Even in the midst of this global pandemic craziness, I feel centered, grounded, and full of self-love and confidence. And THAT is the greatest blessing. Thank you, Ines!
I had a serious procrastination problem that was very stuck and hidden behind many layers. and it stopped me from growing my business.

But Ines skillfully unraveled the root cause of my problem, which I had tried working on before. She was very fluid throughout the session, making me feel comfortable and calm. Her intuition was incredible and spot on.

I feel so free now, being able to move forward with my business. And letting myself grow. I have done so many tasks that had been piling up for months, and I can see clearly now. And best of all, something unblocked and more clients flowed into my life after the session, even though I didn't do anything specific to get them!
Had a fantastic session on Imposter Syndrome with Ines around 3 weeks ago now. I had tried a few things myself prior to the session, which were useful but it was still posing a problem for me and I was constantly second guessing whether I was good enough.

The session went really well and I was surprised at how deep Ines was able to dig. Sometimes as fellow RTTers it can be tricky to let go and allow someone else to take charge, but I had complete trust in her abilities.

Knowing what was holding me back all this time, allowing me to go so far but not as far as I know I can, is HUGELY freeing. Following my session and listening to the recording each night, I started to feel things shift a little, then a little more. I'm not ready to apply to Ted X just yet but feel so much more confident and unhindered. I'm showing up, being more visible and have even been asked into a radio show to talk about what I do.

It's like not only am I no longer hiding, but others can see me now too. I'm so grateful for Inès and her abilities for helping me open the door to being the best version of me.
As a successful businesswoman, a mentor, coach, and therapist it is key to me when consulting someone, that we are on an eye to eye level and I can fully trust whatever I face. Even more, me being a senior and top professional in my way.
In my opinion, only a healthy therapist who constantly works on improving him/herself is on top of his/her score. As humans, we face challenges no matter what profession we are in.

Whenever I am facing some unresolved issues, I need someone trustworthy and top professional to consult who also has a business mind like me.
With Inès I have found my gem. We immediately connected, she understood within no time what my issue was all about and during the session, I felt safe, respected and could let myself completely go, trust the process while giving her the lead.
Inès knows without any doubt what she is doing, asks the right questions, keeps it clear and was able to find the root cause of my issue. She has made me understand the reason, the why and with her loving guidance, I could let go and get rid of it once and for all. The transformation and the tools she applied were perfect and made me feel secure throughout the process.

I feel excellent since the session and even if there are some rare moments of it popping up, I am aware of it immediately and can replace the feeling and thought with a positive, powerful statement, new belief she has given me.
Thank you Inès.

When I sought help from Ines, I was in a situation where I could not study and work as well as I needed to and that turned into hours and days of awful procrastination.
It was stressing me out as I could not understand the cause of this condition (while I am naturally driven and willing to work as hard as it takes).

I felt really stuck and worse, I felt like I didn't deserve the help I needed as there was no rational reason why I couldn't work. I beat myself up over being so lazy. I hated that phase as I didn't recognize myself ; as days went by I started to feel more and more like a fraud. Surely I shouldn't be doing what I'm doing if I can't find the necessary motivation. Once the situation became unmanageable, I accepted to ask for a little help, a little nudge, and I ended up booking a session with Ines.

I only wish I had done that sooner! Over the course of one session, we identified what was the underlying problem that created this "study block". It is now gone and I am back on track. To be honest, as much as I like to think that I know myself, I would not have been able to understand and remedy this issue as quickly as I did thanks to Ines. I am now very aware of what caused this issue and being back to full motivation feels wonderful!
The more I study, the less I feel like I'm not supposed to be doing what I'm doing. It might take extra effort but I have chosen this path for myself, and if a little therapy can help me get there, so be it!
My main issue was my inability to believe in myself and do what you needed to do for the online course. It was a really big deal as ultimately that is the direction I want my career and in turn my life to move in.
I was struggling to go in the course's forum as I didn't want to see how others were succeeding and I wasn't. Procrastination was a big problem too.

Since our session: I am on the forum at least once every day. I feel I am an active part of a wider group. I have started writing out goals and dates of things I wish to achieve regarding the course for the first time.
In terms of my business I would say I am moving closer towards having the business of my dreams and can definitely picture myself as a therapist 🤸😊🙏

I feel I have changed significantly, and look to my future business with excitement. Ines is very approachable and helpful. I can't thank her enough. She is both approachable and professional at the same time, which is a great quality.
Wow, I had such a uniquely tailored, epiphanous session with Ines. While I explained my inability and utter frustration of not being able to see scenes she remained calm and reassuringly supportive. She just kept making me feel more at ease, all the time.
She did not give up and when I kept mentioning I do go into deep hypnosis she immediately and what I can only describe as intuitively began to ask the right questions.

Within seconds the breakthroughs and insights kept happening. As I write this a steady flow of insight and understanding is flowing to the surface. Ines unlocked with her key of gentle probing supportive intuition an entire layer of past issues and gave me the insight and understanding to change them. She makes the client not want to give up and hit the insights.

Now I have so many new ways to be because I am no longer blocked, afraid or suffer from low self-esteem and most of all feeling like an imposter. Ines has quiet, calming and surgical like intuition that helped me shed an entire layer of blockages and cleared the way for me to have a financially successful future. Thanks so much for not giving up.
Please do yourself a favor and book a call with Ines and let her gently guide you to heal you. Thanks so much for such an incredible life-altering session Ines, Love to you, Lynn Fux
"I've never dreamed of having such a profound session and cannot thank Ines enough for breathing new life into me wanting to make a success of my business.
She's so passionate about what she does, it showed through her incredible intuition. I felt a major shift by her being fully emersed and involved in me and the session. She was the perfect shipla, guiding me through the session to rediscover that I do have confidence in my business skills, I just needed to realise it and make it my own.
Anyone working with her needs to buckle up because she will set in such firm fast-acting beliefs and it will feel so amazing, motivation, action and progress will be the driving force of your business success. Thank you Ines for giving back what was mine, but I never wanted to believe it".