A deep dive program for women ready to unleash their full manifestation powers, attract more clients in their business and open the doors to next level abundance and income.
Next Level Beliefs, Next level Energy, Next level Income.
It's time for high paying clients to flow your way like kids run to the ice cream truck on a hot day!
You know you're capable of having a very successful business that supports you and allows you to live life on your own terms.
And you want to do that by being authentic and ethical. No fear-based manipulative marketing BS here!
You've been taking action. Investing in coaches or online courses. Applying the strategies that have worked for others. Journaling. Showing up online. And so much more.
And now you're ready for way more. You're ready to shatter a glass ceiling and bring a whole new level of joy, peace, abundance and money into your life.
At the same time, you might be feeling *slightly* frustrated about the fact that even though you've been showing up and care deeply about your clients, other people around you with half the ethics and talent seem to be cruising around while clients fall on their lap. Sigh.
Do any of these resonate ?
You've done all of the strategies that seem to work for other people but didn't get the results you wanted, and now you're wondering if the dream life is only for other people;
You're very good at giving (time, support, gifts, advice, money) to friends and family, but when it comes to receiving, it feels awkward AF. #cringe
You're aware you might have subconscious blocks but don't know what they are and where to start to get rid of them.
You want to get more high paying, high quality clients, but don't know how to position yourself as an absolute expert. Also, just thinking of saying your price out loud is making you sweat like you've just ran a marathon.
Impostor syndrome has been holding you back with its classic "You're not qualified enough",  or make you feel like a hypocrite about helping people if you're not where you want to be yet.
You've fallen off the horse and have been wanting to get back into it in your business, but fear of failure and procrastination have kept you stuck;
It sometimes feels like there's too much competition out there, and that people won't invest in you or won't understand the value of your offer.
Each time you get momentum, more money or reach a new level, an old sabotaging pattern kicks in and something "coincidently" happens that takes you back to square one.
You might feel overly responsible for your clients getting results and a "

what if people pay me and don't get results" horror movie

 is playing in the back of your mind stopping you from charging what your services are worth.
Welcome to The Abundance Magnet™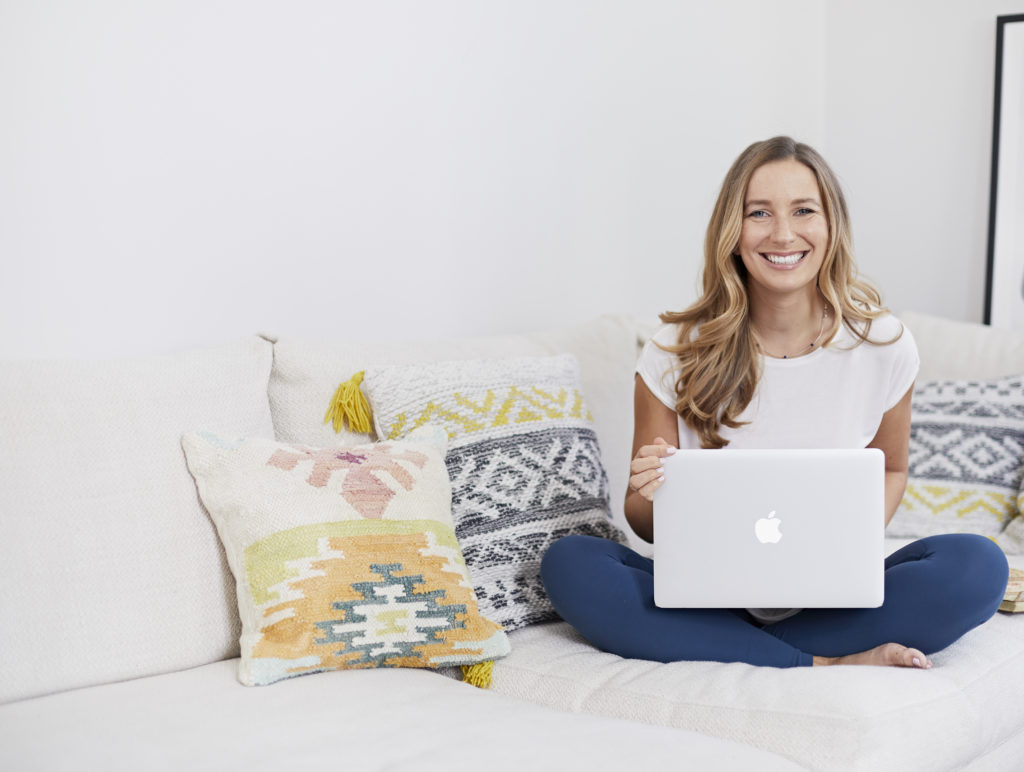 A life changing program that helps you smash the sh*t out of limiting beliefs, teaches you how to come across as an authority that people trust and gives you the key to manifesting abundance and attracting more clients in your business.
The perfect container for ambitious entrepreneurs ready to break up with scarcity and doubt, shatter the glass ceiling and say Hello to their next level, abundant life.
Your bank account will say thank you.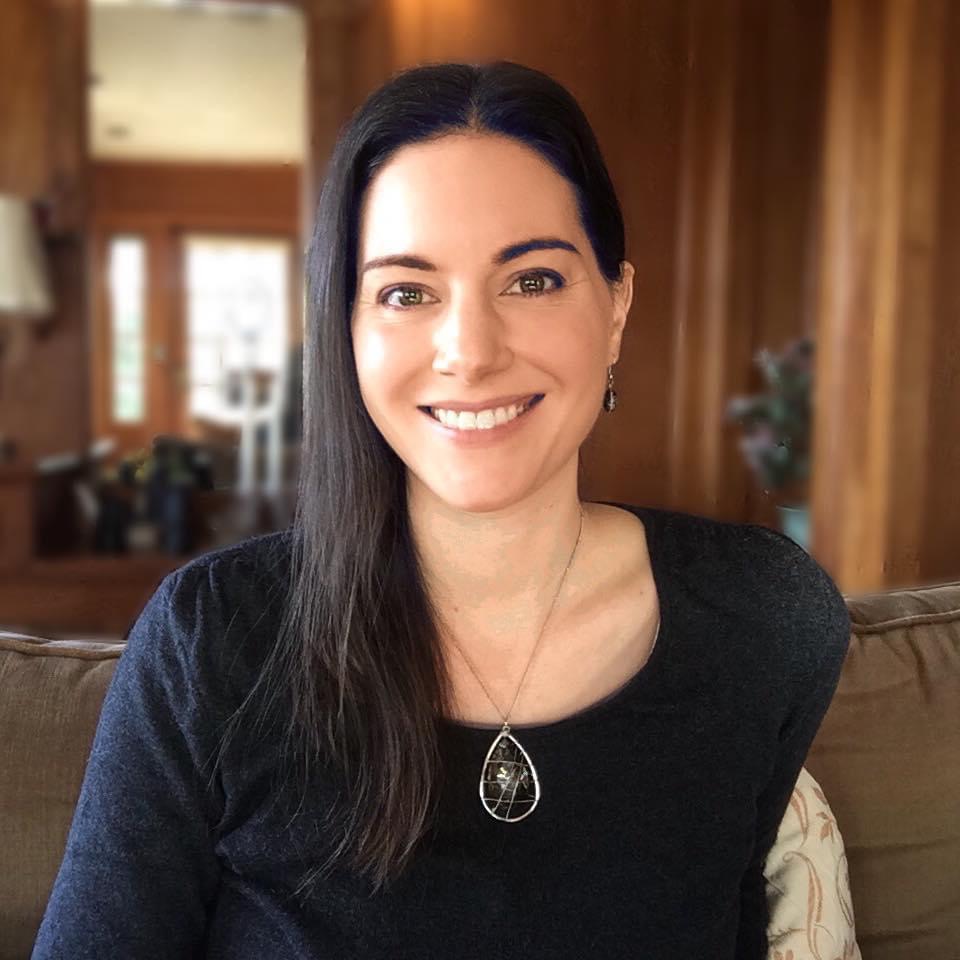 Lindsay OBrien
"I wanted to share here how much I loved Ines's Abundance Magnet Program.

It was exactly what I needed to take my business to the next level. No more fear of judgment from other people, no more worrying about what other people will think when I post something and no more holding myself back because of subconscious success blocks.

The first month in the program, I made more money than I had in a really long time. I released blocks I didn't even know I had. There's no mindset issue that isn't covered in The Abundance Magnet. I feel like I'll never need another mindset program again, it was that thorough.

Thank you Ines for putting together an amazing program! I highly recommend it for anyone who wants to take their business to the next level and let go of anything that's holding them back.
Ready to totally transform your beliefs, energy and life and attract more clients to you? Join your high vibe Queens in the Abundance Magnet!
Let's get real for a minute: Abundance is about so much more than a nice vision board, positive thinking and daily affirmations.
If we don't feel worthy of or feel uncomfortable receiving;
If impostor syndrome is still going strong, making us feel like a fraud or hypocrite for preaching something we haven't fully mastered yet;
If we have subconscious success blocks and sabotaging patterns we aren't ever aware of;
If we have underlying worries about not having enough money for what we need or doubts about our ability to be successful:
Then no amount of strategy, business coaching, posting on social media, facebook lives or ads will ever be enough to build, grow and scale a successful business !
Why?
Because when it comes to abundance & getting more clients, it all comes down to our energetic vibration, and the subconscious beliefs that control 95% of our life.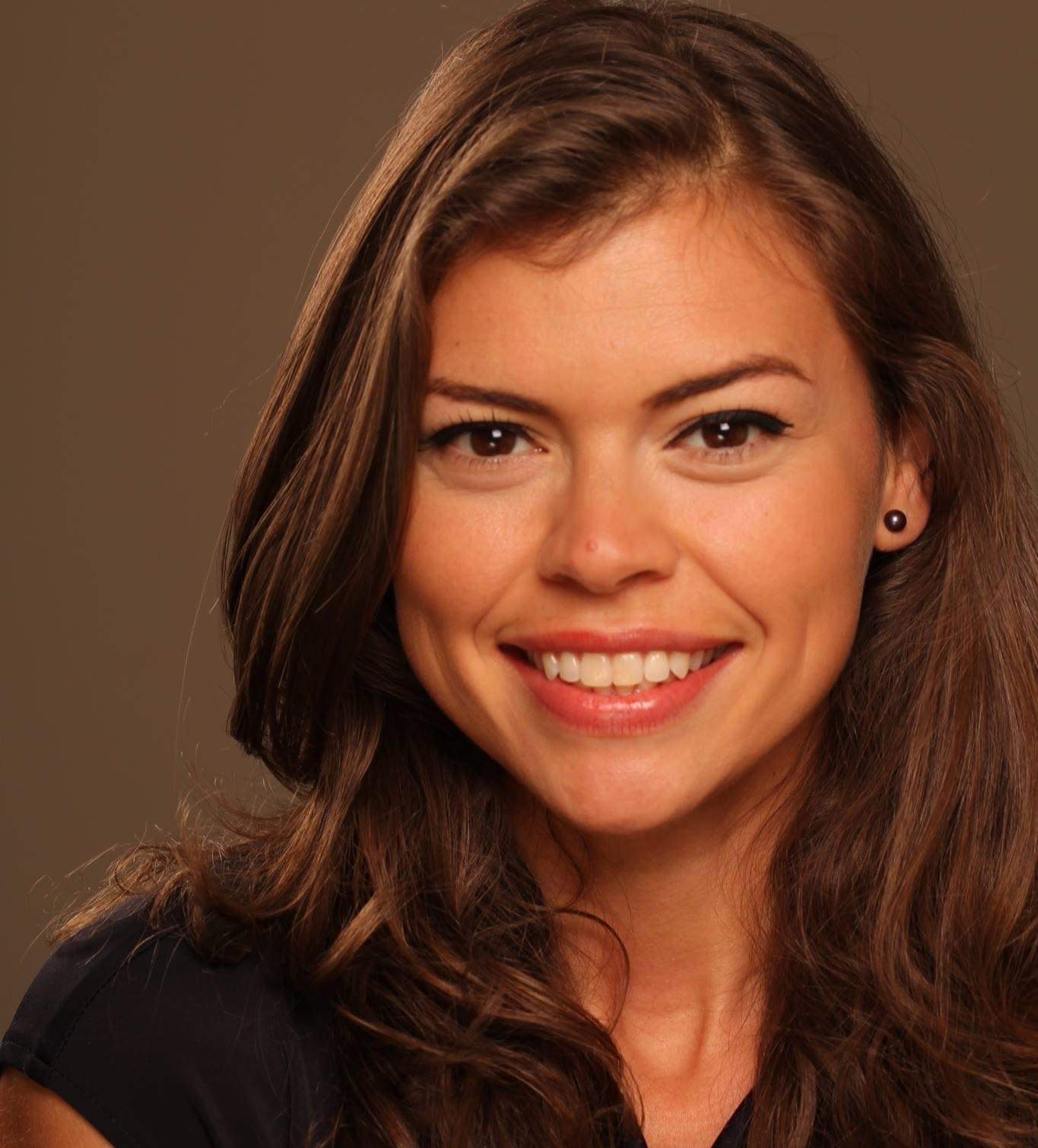 Barbara Alfonzo
"Ines Padar's training has been the best investment I've made this year so far. And it can be yours too!

I don't remember how I found her, probably at a women's empowerment group on Facebook where she offered a free 3 day training for Abundance Magnet and I decided to join her Facebook group to take it.

The first day she offered a hypnosis session that I believe recalibrated my subconscious and on that week I gained 2 new coaching clients "out of nowhere", I went on to take the other 2 days of the trainings and I kept getting more new clients. When she offered the paid group program it was a no-brainer for me to join. I already had so much success with the free training, that I said to myself imagine what can happen with the full program.

And so I joined and I'm working through money and receiving blocks I didn't even know I had!

Ines is so kind, genuine, and has a very practical way of getting through the psyche in the most gentle and caring way. I completely resonated with her vibe and I recommend anyone who does to join her too.

I guess I'm one of her "out of nowhere" clients because I had never heard of her and within a week of finding her I enrolled in her program."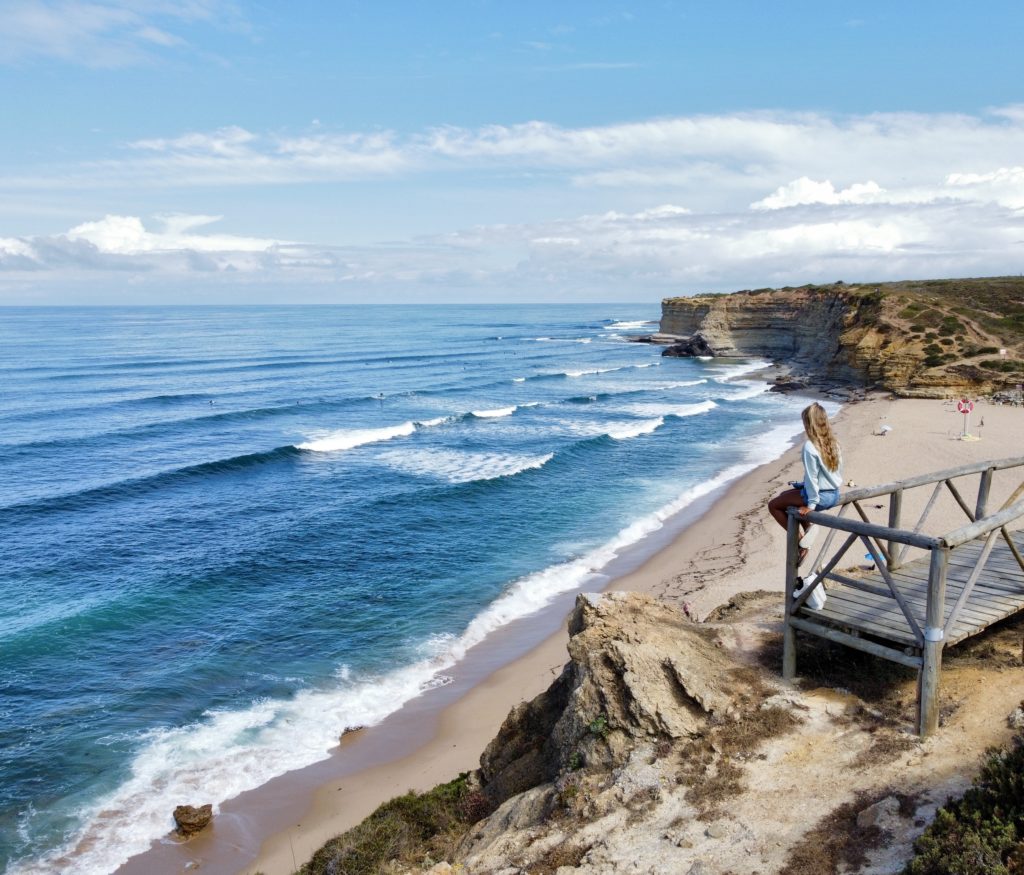 I used to wonder why other people could be successful and I couldn't. What they had that I didn't have.
When I started my business in July of 2019, I had great hopes and dreams. I was on fire and set the goal to make $100k in sales by the end of the year. I barely made $5000 and felt like a total failure.
My big, scary goal back then was to make consistent 10k months and be able to travel and work from anywhere.
I remember looking around me and seeing people online who were doing great and back then, it made my feel sad and abandoned because I really felt that while others could manifest their dream life, I couldn't no matter what I did or how hard I tried. I had already been doing inner work for a few years, but here I was.
But then, something clicked in my mind. I became obsessed with figuring out how to "crack the code" to an abundant business and life. I wanted to find a powerful way to let go of limiting beliefs & fears around money directly at the subconscious and energetic level, so I could shift my energy and tune into the frequency of abundance.
Long story short, after a lot of trial and error, I "cracked the code" and it not only worked for me, it also worked for my clients. I went from broke AF and feeling upset daily about other people's success to making way over my initial 10k a month goal while traveling the world, surfing and flying my drone for fun.
Now it's your turn the get that missing key that is completely going to change your business and life. The very fact that you're reading this means your soul knows that you can too. The no BS, straight to the point formula is waiting for you in the Abundance Magnet!
It's time to throw shallow money mindset advice out of the window and focus on what actually works.
From Quantum physics, advanced hypnosis, energy work, ancestor healing, NLP, neuroscience to practical and actionable advice:
The Abundance Magnet program allows you to find and release old limiting beliefs and patterns that have been blocking clients away, helps you develop massive confidence that will attract clients to you and fearlessness that will make sustained success inevitable.
Here's your bullet proof program to massivley shift your energy and beliefs and become an Abundance Magnet:
Module 1: Identifying what has been holding us back
You'll learn exactly how limiting beliefs and blocks are formed, how they affect us and how to get rid of them;
You'll get the "9 typical block checklist" so you can identify exactly what you need to work on;
You'll learn more about how our mind can trick us into a reality we no longer desire, and how to get out of it.
Module 2: Incredible success doesn't have to be hard
Letting go of the feeling that we have too many blocks are that we can't be successful;
Healing feelings of overwhelm so you can grow your business without stress and anxiety;
Smashing the "I need to work hard to be successful" blueprint directly at the subconscious level sand replace it with ease!
Module 3: Reclaiming your manifestation powers
Letting go of feeling responsible for everyone's happiness and results;
Letting go of past habits, negative emotions, beliefs and energetic bonds that stop you from using your full manifestation powers;
Powerful exercises to boost your energy levels and connection with the universe
Module 4-5: Unleashing your full receiving potential
Ditch Receiving blocks once and for all, and activate your abundance magnet to make money and KEEP it;
Stop feeling overly responsible for clients results, and trust that only the best people come to you;
Attract abundance and money, and keep it. Bye bye sabotage !
Module 6-7: Coming across as an expert:
Develop massive confidence and fearlessness to go for your goals knowing that what you offer is amazing;
Come up with your own framework so you automatically come across as an authority;
Learn how to become indifferent to what other people think. Fear of judgement's going to bite the dust!
Module 8: Smashing Visibility fears and attracting clients on social media
Healing visibility fears so you can confidently and authentically put yourself out there without anxiety;
Shifting your energy and feeling excited about sharing your message knowing your ideal client is waiting for you;
Attraction magic: How to show up on social media  to attract followers that turn into clients!
Module 9-10: Eliminating success blocks and sabotage
We'll dig deep to make sure that one of the 6 typical success blocks won't ever hold you back;
You'll learn how how to manage your business growth and let go of any fear / limiting beliefs that come up during the process;
Module 11-12: Ultimate goal reaching formula
Inner healing so your past no longer affects your future;
You'll learn how to ditch perfectionism, overwhelm and procrastination so they never affect your goals again;
You'll learn the most powerful ways to rapidly get out of a funk and limiting beliefs before they stop the flow of abundance.
Module 13-14: The Art of high ticket sales
We'll smash the 5 high end clients myths;
You'll learn how to hit your income goals, even with a small audience;
You'll get an action plan of what to do to get there (and ditch all activities that don't).
Module 15: Full Activation of your Abundance Magnet
The fastest way to attract what you want in your life;
The ultimate abundance routines you can use immediately to shift your vibration and become an abundance magnet;
Believing without a shadow of a doubt that you WILL be successful, while stepping into your inner CEO, and taking action accordingly !
Stage 1: The fondamentals to becoming an Abundance Magnet (2 modules)
If you want a business that thrives in the long run, you'll need solid foundations to support it!
To become a Dream Client Attraction Machine, you'll need to identify was is holding you back so you can powerfully release it and shift your energy to the vibration of abundance.
Stage 2: Mastering your subconscious mind (3 modules)
Our subconscious mind runs 95% of our life, so we'd better make sure that we are using it for us! Attracting clients and having an profitable business doesn't need to be hard, and you don't need to sacrifice what you love to get there.
In Phase 2, you will let go of limiting blueprints that causing hustle and struggle and overwhelm so you can tune into flow and ease instead.
Stage 3: Let go & heal from past BS and unleash your full client attraction potential (3 modules)
The reason why your dream, abundant business is not there yet has nothing to do with YOU as a person, and everything to do with past trauma, limiting beliefs, energetic disruptions and an inaccurate self image that you picked up from people around you, society, past events, and from older generations.
In Stage 3, you'll permanently release all of the old baggage that other people gave you, directly at the subconscious and energetic levels so it never again interferes with your ability to attract clients.
You'll also learn how to art of stop giving a F*ck about negative things and people who pump your energy so you can reclaim your divine powers and grow you business without burn-out and stress.
Stage 4: Magnetic Confidence and Visibility that catches people's attention (3 modules)
The days spent hiding behind your computer screen, being afraid of judgement and feeling like a fraud are OVER!
The biggest asset in your business is YOU, so let's make you feel like the awesome leader you are, at a cellular level!
You probably know this: People invest in experts that they know, like and trust. You are an expert (even if impostor syndrome is trying to convince you otherwise), time to show up like one.
In Stage 4, you will conquer impostor syndrome and visibility fears so you can show up as the expert you are with effortless confidence. 
You'll also learn the formula to attract followers online and turn them into high paying, high quality clients
Stage 5: Attracting clients effortlessly (3 modules)
Your dream clients are sitting around in the universe waiting to find you, let's make it a reality!
In Stage 5, you'll embody the Attracting Dream, High Paying Clients energy by combining the best of strategy and WooWoo so clients run to you like kids run to the ice cream, truck !
You'll start by clearing every single trace of old sabotaging patterns or beliefs that might be keeping you 3 feet away from Client Gold or stopping you from leaping to the next income bracket.
You'll also learn the art of attracting high quality, high paying clients including focusing on money-making activities in your business and ditching what doesn't actually move the needle!
Stage 6: Unlocking the next level of Client and Abundance Attraction powers (2 modules)
It's easy to keep a high vibe when everything is going according to plan. But life happens, and getting to the next level and sustaining it is all about how we deal with bad days and tough phases.
And here's what we can agree on: Attracting clients and abundance is not going to be just a temporary phase of your life. Money, fulfilment and freedom are going to be your new normal.
In Phase 6, you will deepen and expand your ability to powerfully shift your energy and implement abundance and self-care routines that will carry you through the good, the bad and the ugly so normal bad days or bad phases don't stop you from growing your business.
You'll also learn how to embody that next level CEO version of you so you can bring your vision to a whole new level and increase the impact of your business.
The Abundance Magnet re-opens soon! Join the Waitlist to get early bird perks and to be the first one to know when doors open:
Here's what you'll receive inside the 16-week Abundance Magnet: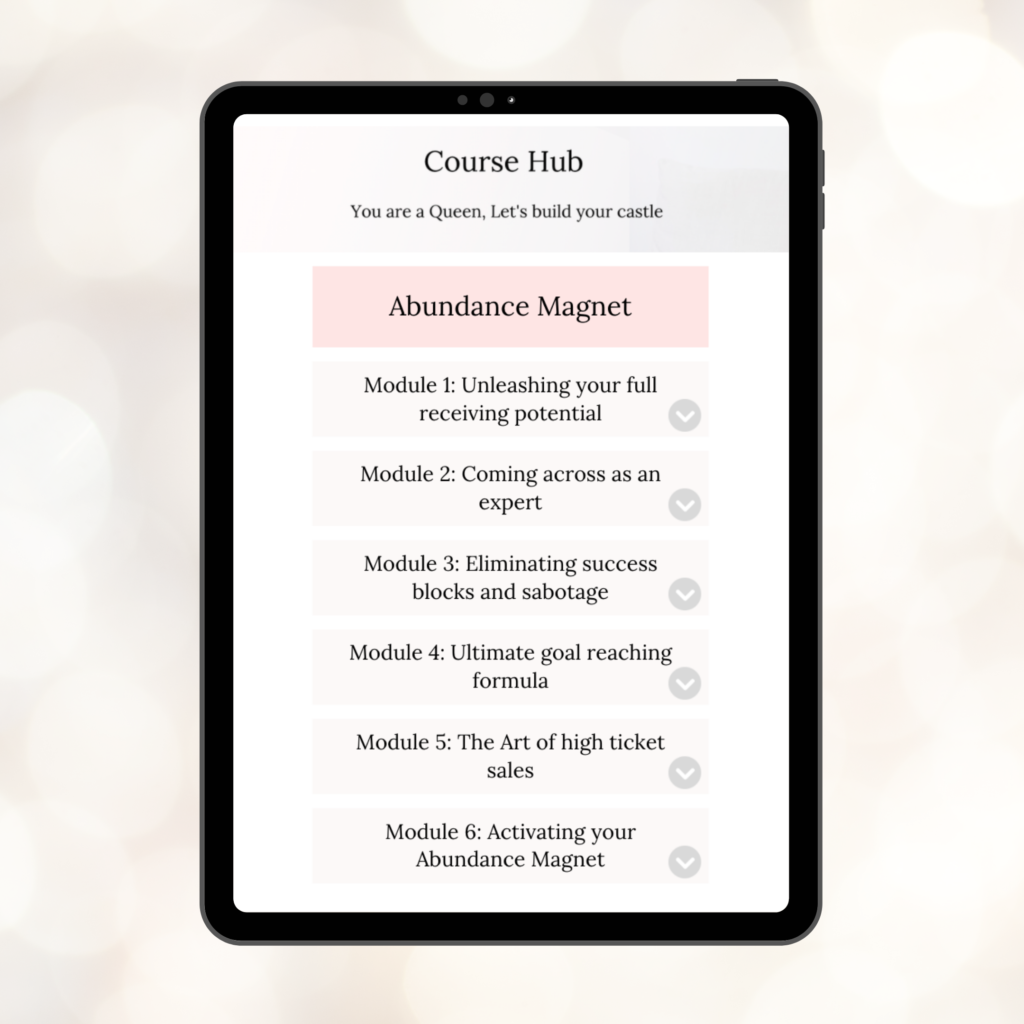 16 transformational modules
You'll get 6 FULL hypnosis sessions to find and smash success and abundance blocks that might be holding you back, over a dozen EFT and NLP sessions & straight to the point trainings and workbooks on how to become an Abundance Magnet that attract clients effortlessly!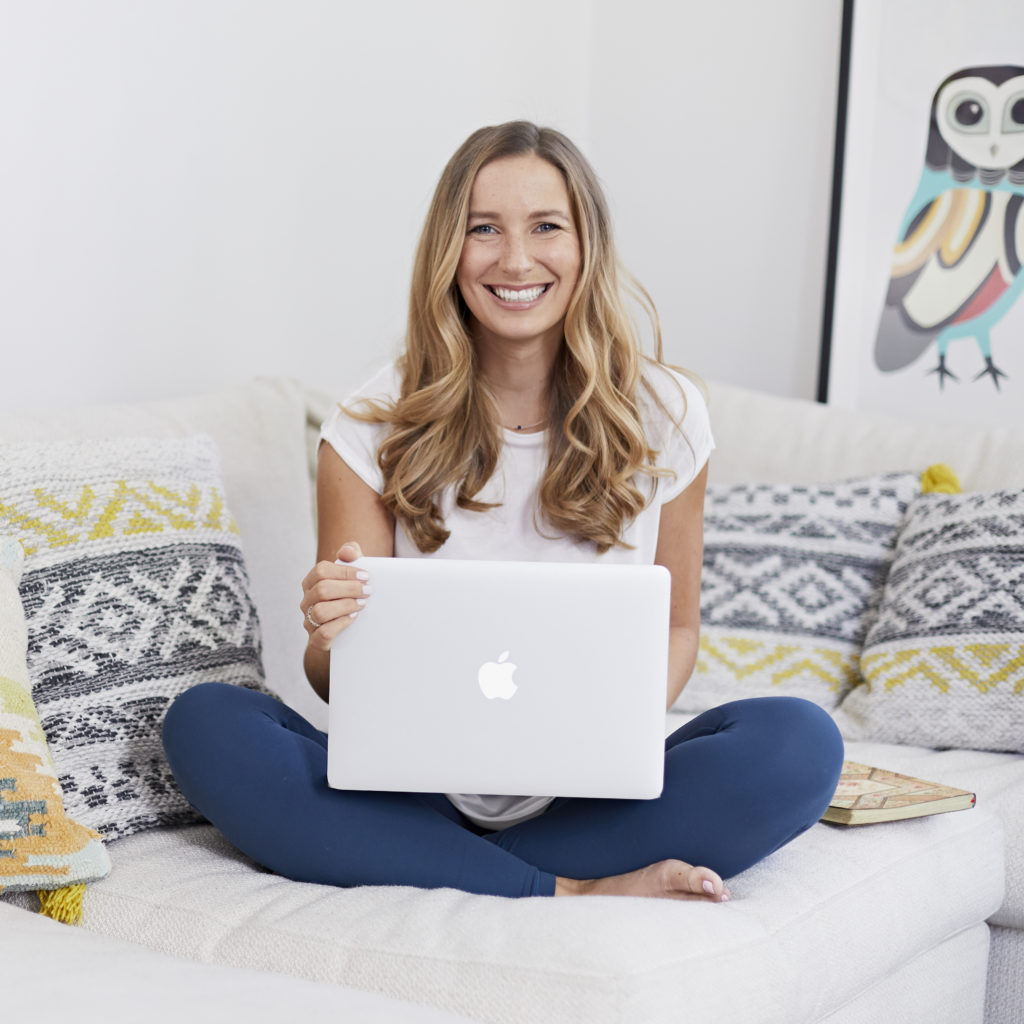 Live Q&A and coaching Calls
5 month of support: 10 high vibe 75-minute Q&A calls with where you can ask all of your questions. You'll get the highest level of strategic and mindset support to be in energetic alignment with your goals.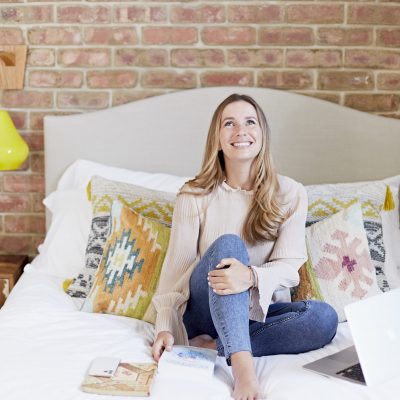 1:1 Support with support coach expert in subconscious reprogramming
1:1 support matters and you deserve to have someone on your team to help you find and let go of generational, inherited and acquired limiting beliefs and energetic dynamics that no longer serve you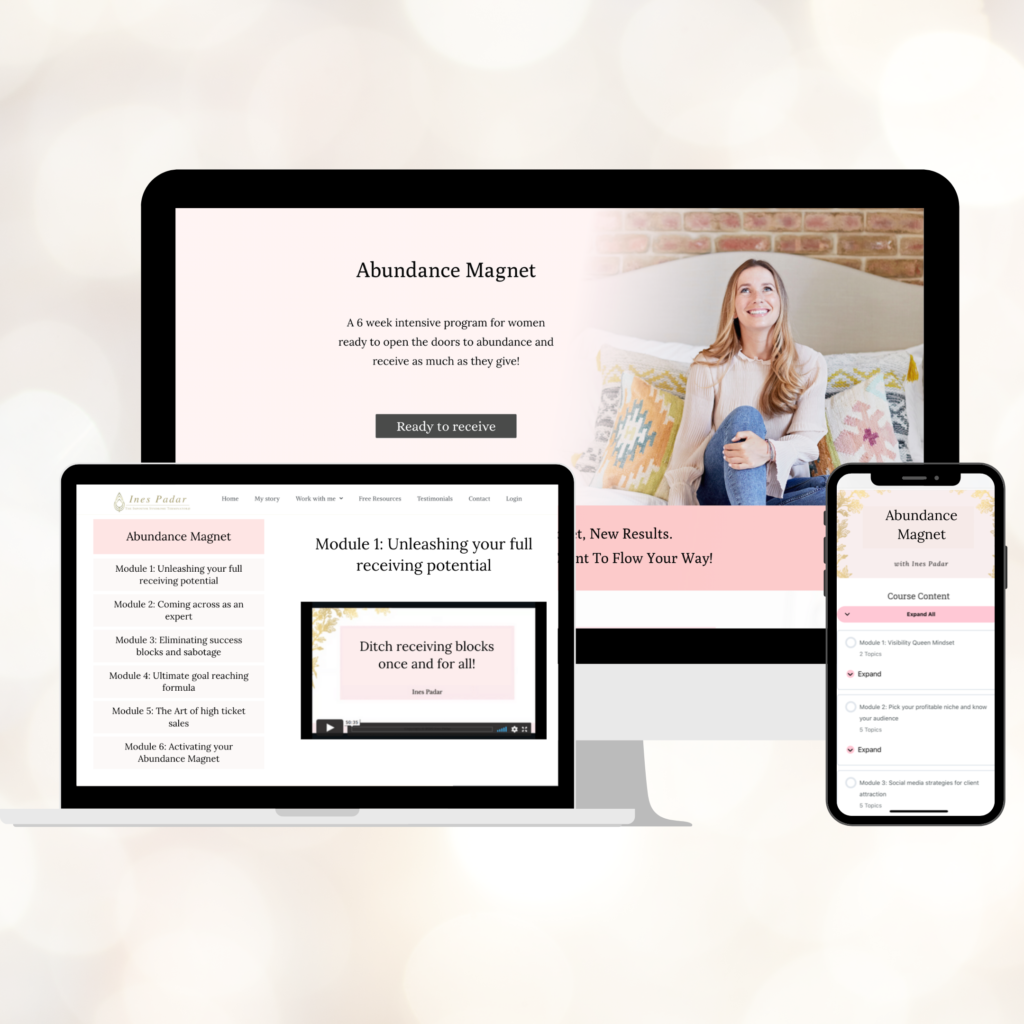 Your Abundance Magnet Resources
From full hypnosis sessions to find the root cause of a block, to workbooks and journaling prompts to tune into your next level self: You'll get everything you need to heal your inner child, let go of inherited patterns, and break free from limiting beliefs that no longer serve you.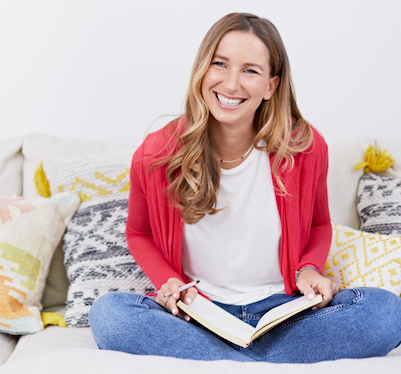 Abundance Magnet Community
Let's get real: you're GONNA need some support between calls. When Impostor Syndrome kicks in, there's no better confidence booster than realising everyone around you is in the same boat. The private Facebook community is there when you need it ! (priceless)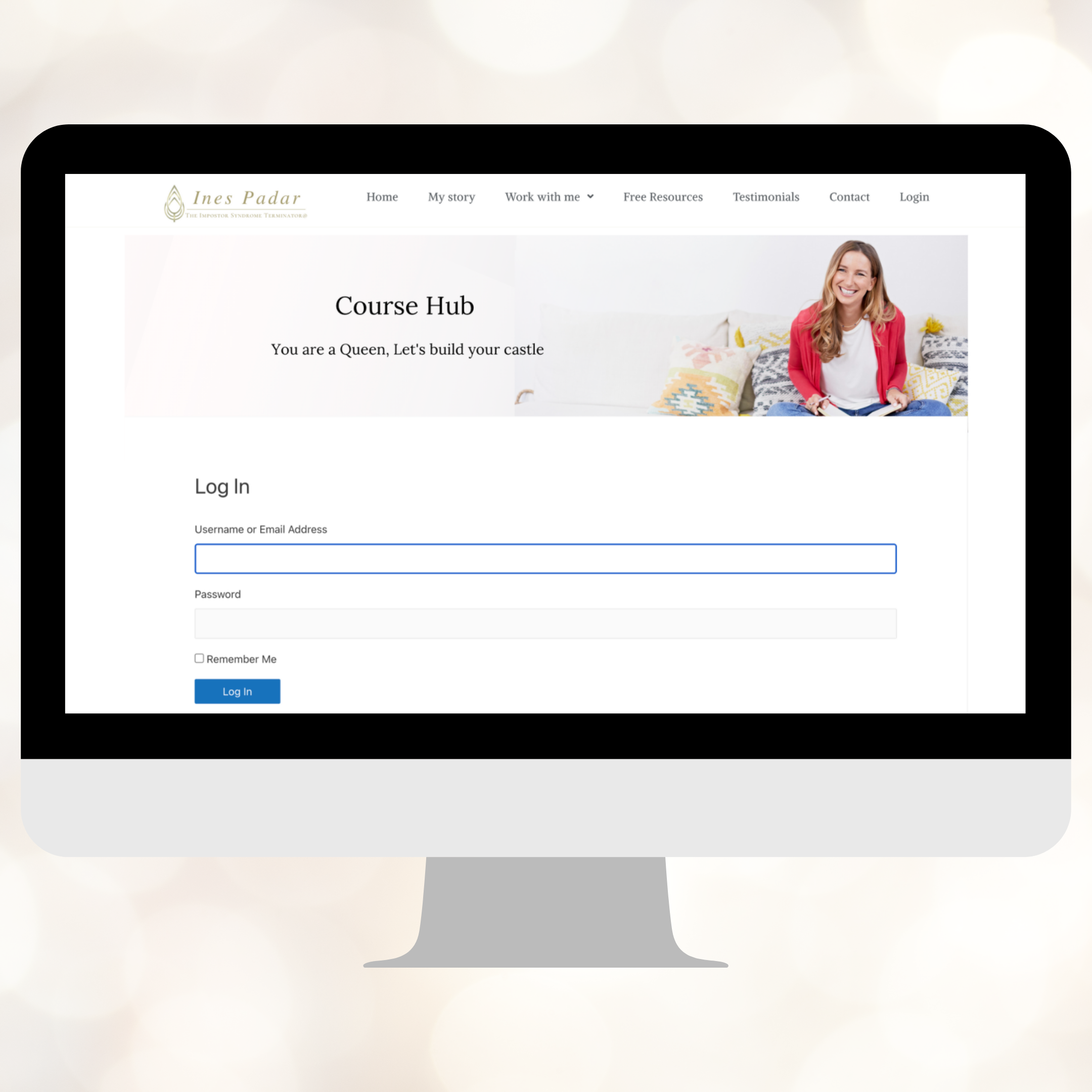 Lifetimes access means that you can come back to these trainings and bust whatever mindset challenges pop up as you and your business reach new levels.
Bonus #1: Writing copy that converts
We can have the best offer in the world, if we can't communicate it effectively, we are going to have *a hard time*.
You'll learn everything you need to know to write content that deeply resonates with your audience, and turns followers into clients !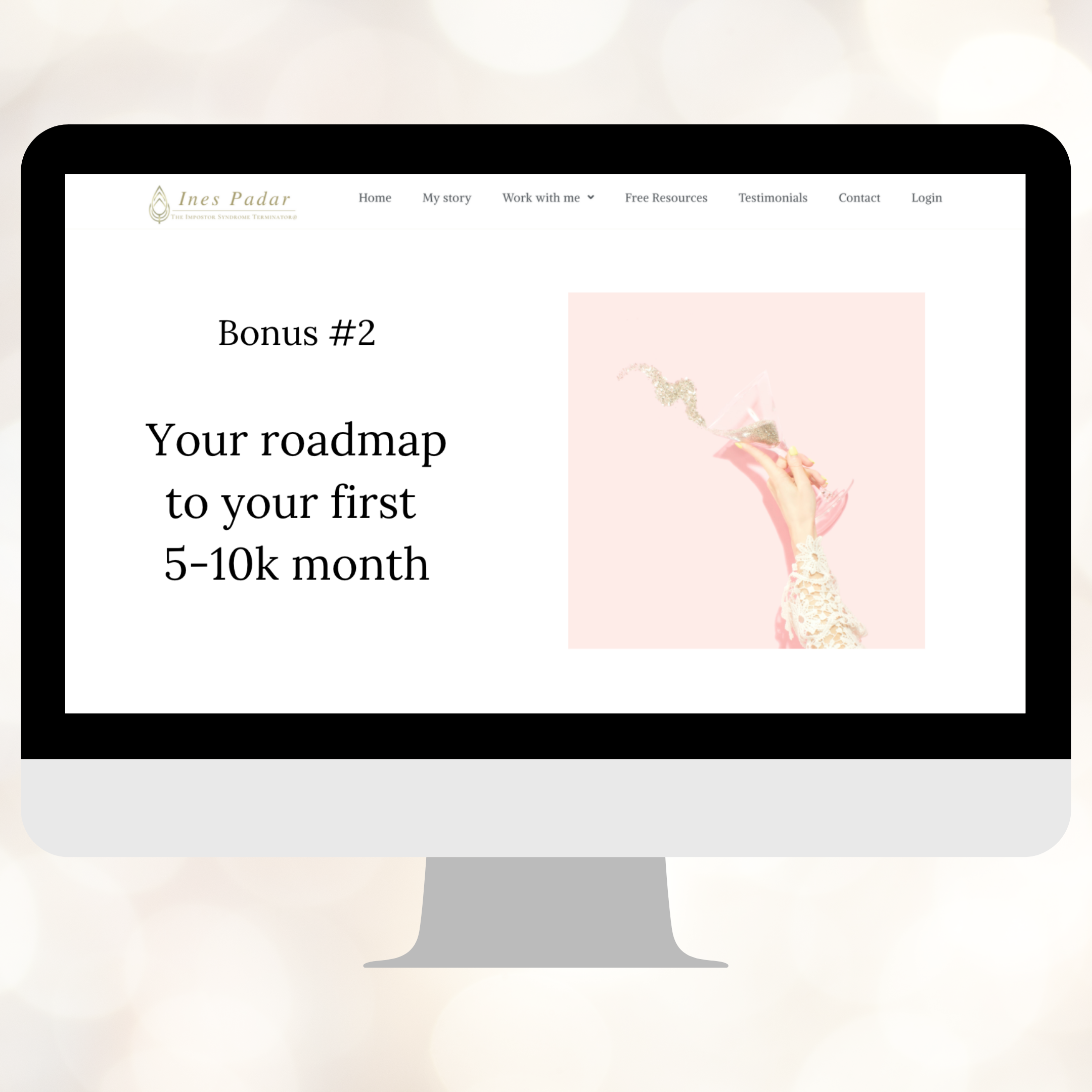 Bonus #2: Your roadmap to your first 5-10k month
It's time to stop shiny object syndroming and focus on what actually works. You don't need five hundred social platforms to hit your income goals. You need a simple yet powerful action plan to stick to.
NEW Bonus #3: Sales calls training
There's probably nothing worse than seeing someone booking a call for our program, getting on the call and then…. losing that person.
Well that will never happen again. You'll learn the 7-step process to skyrocket your close rate and fall in love with discovery calls!
NEW Bonus #4: Weekly growth exericses & Accountability
For each of the 15 weeks together, you'll get an exercise to apply the principles of the Abundance Magnet in real life, and get a full blown transformation. Because let's be honest: no one has ever changed letting a program collect virtual dust. A winner will be picked among the Queens who do their weekly exercises and will win a 1:1 session with Ines !
NEW Bonus #5: Launching Masterclass
If if ever wondered what it takes to successfully launch a program , wonder no more! You'll learn exactly what you need to do in each of the three phases of launching and the secrets behind the launching wining formula.
Sophie
I have been running my own business for almost a year now, and although it was going ok-ish I was really struggling with placing a value on my services, and once I had decided on my pricing I absolutely hated talking about money to the point that I would delay and delay sending invoices. I had very little confidence, despite being extremely well qualified on paper. Although opportunities were coming my way, I was procrastinating so much that I didn't capitalise on them at all. I knew something needed to change, but I didn't know what or how. It was very much a feeling that I needed to get out of my own way. I have always wanted to run my own business, but having finally realised that dream I was completely unable to enjoy it and make the most of it.

I had never done any kind of woo woo (as Ines calls it) so I was extremely hesitant to invest so heavily in something which I didn't even know would help. Thank goodness I did.

The thought and expertise that Ines puts into each module is outstanding. The progression is logical and very well explained, even for a total woo woo newbie like me. There is a huge amount of content in the course, and when it comes to mindset issues and subconscious blocks there is absolutely no stone left unturned.

Since doing the course I have so much more confidence in myself, both professionally and personally. I get so much more done in a day than I ever used to, and when I get to the end of each day rather than feeling exhausted and fed up I finish my working day (on time, no more responding to messages and emails at 11.30pm!) bouncing and excited for the future. Three huge opportunities and two new clients have appeared since working with Ines and I feel more than capable of not only taking them on, but absolutely bossing them and charging properly without feeling awkward. Whilst I do still have moments of doubt and old habits creep back in the tools Ines provided during the course mean that I can recognise what's happening and deal with it.

I have gone from being full of self-doubt, procrastination and poor pricing to confident, productive, and motivated. Investing in the program has absolutely saved my business, and I'm so excited about what I will go on to achieve.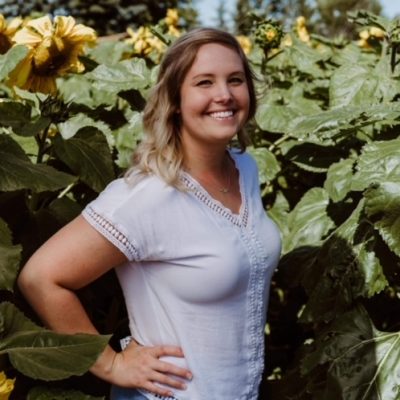 Alysha
I just completed the Abundance Magnet program, and it was F-ing phenomenal. Ines is the most loving and knowledgeable person I've ever met. Her ability to hold space for you and feel heard. And she asks the right question and surpasses your expectations. Working with Ines has been the most beautiful, inspiring experience I've ever had in my entire life. She came into my life at the most perfect moment.

I want all of you to know that mindset work IS the missing piece to growing a successful business, period.

I spent $14k in 2020 on two business coaches that have NOT moved me forward inside of my business, because it was not business skills that I was lacking. It was mindset and inner healing work. I wished I had met Ines sooner because I would have handed her those $14k in a heartbeat because she knows how to get you from A to B to Z very quickly.

If you want a successful business and you want the law of attraction to work in your favour, mindset and working through these limiting beliefs is a must. And doing this with Ines is going to be pure magic for your soul. Hypnosis and EFT have healed parts of me that I didn't know required healing or existed. 95% of our belief system is established by the time we are 15! Ines is the person who can help break through these blocks and guide you towards freedom in your life.

In this process, just surrender and allow yourself to go with the flow. Allow your heart to be open to healing. I promise you that your business and every other aspect of your life will thank you for choosing Ines and her program. I gained two IDEAL clients in a matter of 6 weeks while working with Ines. Prior to that, with my business coaches, I hadn't found my ideal client.

Guys, I'm telling you that Ines is pure magic and what she has to share and offer you is going to be so crucial for your life, your business, your healing, your happiness, your future.

Investing in yourself is a gift. And at the end of the day, I did not have the money lying around to pay for her program.But I got resourceful and got it because she came into my life at the most magical, perfect time when I needed her skills and knowledge.

Investing in yourself with her is going to change your life for the better. I'm sending all of my love and more on your journey, and I'm here to answer any questions if you have any :).
This program is PERFECT for you if:
You want to attract more dream clients and charge whatever feels good, without feeling sleazy or that you're taking away from them.
You know you're close to the next level, you're ready to smash a glass ceiling and want a high vibe environment and powerful tools to fully unleash your inner Abundance magnet.
You're a no BS woman born for freedom, time & money and you're ready to take action!
You're no longer willing to let your past dictate your future. Instead, you're ready to heal and let go of limiting beliefs & inherited trauma and reclaim your power to create your abundant future.
You are ready to unleash your full manifestation powers and connect with the universe to attract what you want without working more.
You're SO DONE with the nagging feeling that you need "the next strategy" to be successful, and instead want to be at peace and increase your connection with the universe and manifest whatever you want with energy rather than hard work.
The Abundance Magnet is not for you if:
You don't believe in the power of the subconscious mind and you are looking for a strategy course instead.
You want to figure out everything on your own, even if it takes you 10 times longer, because you believe impostor syndrome when it tells you "you're only successful if you do it yourself".
You aren't ready to take action and set time aside to create your dream life, and are looking for someone to "fix" you.
You want support with niching, e-mails, marketing, social media and more. The Abundance Magnet is not a marketing course.
You buy courses and let them collect virtual dust instead of going full in. If you want results, you need to set time aside and actually GO THROUGH THE PROGRAM

.
You're looking for a get-rich-quick scheme
The Abundance Magnet re-opens soon! Join the Waitlist to get early bird perks and to be the first one to know when doors open:
16 transformational modules;
10 advanced live Q&A and coaching Calls;
6 Full hypnosis to powerfully shift your beliefs and energy

;
7 meditation recordings that powerfully shift your energy daily
Over 30 additional resources: workbooks, exclusive quantum exercises and energy & healing videos;
Pay in full only: A surprise gift box 
Pay in full: A 1:1 90 min session with Ines
Bonus 1: Writing copy that converts;
Bonus 2: Your roadmap to your first 5-10k month;;
New Bonus 3: Discovery call training:;
Bonus 4: Weekly next level exercises & accountability;;
Bonus 5: Launching Masterclass
5 monthly payments of $627
16 transformational modules;
10 advanced live Q&A and coaching Calls;
6 Full hypnosis to powerfully shift your beliefs and energy

;
7 recordings to rewire your subconscious mind even when you sleep;
Over 30 additional resources: workbooks, exclusive quantum exercises and energy & healing videos;
Bonus 1: Writing copy that converts;
Bonus 2: Your roadmap to your first 5-10k month;;
New Bonus 3: Discovery call training:;
Bonus 4: Weekly next level exercises & accountability;;
Bonus 5: Launching Masterclass
Super Flexible payment plan
8 monthly payments of $417
16 transformational modules;
10 advanced live Q&A and coaching Calls;
6 Full hypnosis to powerfully shift your beliefs and energy

;
7 recordings to rewire your subconscious mind even when you sleep;
Over 30 additional resources: workbooks, exclusive quantum exercises and energy & healing videos;
Bonus 1: Writing copy that converts;
Bonus 2: Your roadmap to your first 5-10k month;;
New Bonus 3: Discovery call training:;
Bonus 4: Weekly next level exercises & accountability;;
Bonus 5: Launching Masterclass
Price goes up to $2997 after August 14th
Abundance Magnet Next Level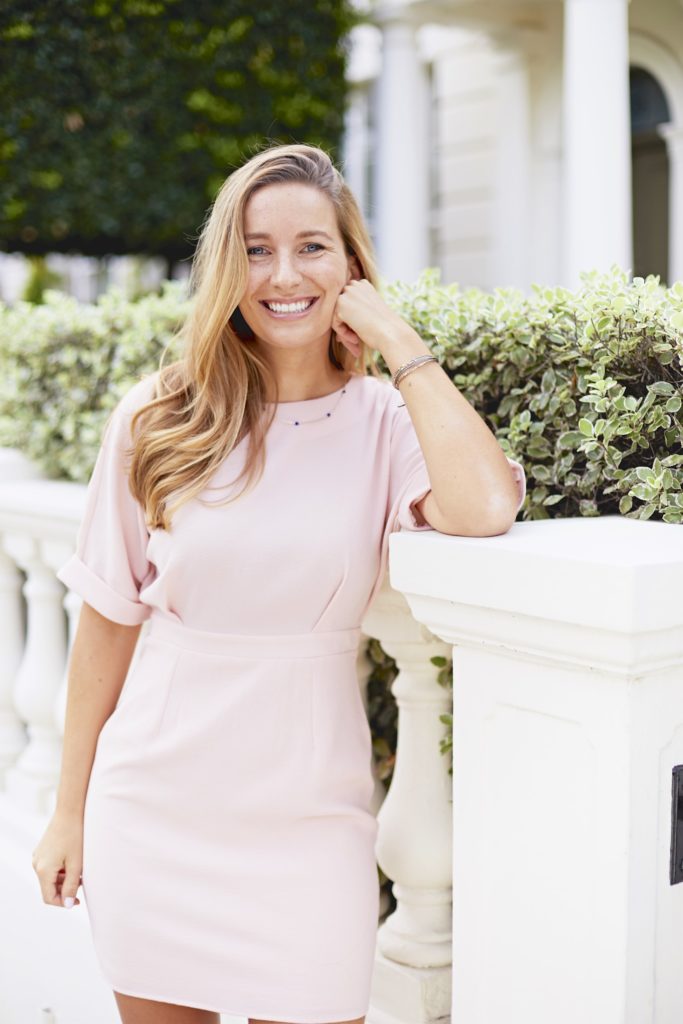 Let's work together privately to bring your business and life to the next level. I'm opening up 3 spots for you to get 1:1 private coaching sessions so you have someone on your team that wants you to succeed as much as you do, daily coaching in Voxer and lifetimes access to the Start and Grow your business program.
I've scaled my business to over $350k in sales in less than 18 months and helped clients deeply heal from trauma and release beliefs and patterns that were taking their happiness and confidence away, clients triple their income, get clients faster than they thought was possible, and more. In Next Level, you move fast!
Want feedback on your niche, messaging, content business and *everything else* ?

 

Need a loving kick in the b*tt when you have that "omg what if no one shows up to my launch/ buys my program" moment?
Looking for instant 1:1 support when doubt creeps in?
Eager to learn the magic formula behind multiple 5-figures launches (yes, without ANY ads!)
Excited about optimising your business so it's profitable AF?
Then you belong in Next Level
A monthly 1h15 1:1 coaching calls during which you can choose between energy/subconscious work or strategic support. You can ask anything from launching, business, sales, money, and more;



Voxer access (Monday-Thursday) so you're only one text or voice message away from getting support or answers to all of your questions on your business / mindset


Your Next Level gift box
There are only 3 spots availble for Next Level
Everything included in the Abundance Magnet program
Next Level only: One monthly private 1:1 1h15 calls with Ines for 5 months;
Next Level only: Voxer access (Monday-Thursday) so you can ask your weekly question for 5 months;
5 monthly payments of $888
Everything included in the Abundance Magnet program
Next Level only: One monthly private 1:1 1h15 calls with Ines for 5 months;
Next Level only: Voxer access (Monday-Thursday) so you can ask your weekly question for 5 months;
Naima
"I sought Ines out because I was recommended to her. I wanted to focus fully on my business and I was struggling to leave my teaching job but just the idea of letting my safety net go was too scary. Although it made no rational sense. I worked with Ines to help me uncover my money blocks and unhelpful beliefs around money.

The number of different unhelpful and negative money beliefs I had were a surprise but they made so much sense. Ines is so intuitive that she would keep digging in our sessions until the belief came to light. Since working with Ines not only have I shed my money bs but I have made my first £7.5k month and I handed in my resignation and I am going all in.

I love what I do and am excited about growing instead of being held back by the fears that were created by my unconscious to keep me safe. I can't recommend Ines enough, I love her no bs approach and she is master at her craft!"
Sofia
"Dear Ines

I just want to thank you for being exactly what I needed - personally as well as in my business. I reached out to you when my business had stalled. It grew really quickly and it freaked me out - I needed support helping my confidence grow just as much as my business was. You held space for me through a time which was a bit of a dark night of the soul for me - a lot of old fears and traumas came up to be released.

We basically only worked on mindset - therapeutic conversation, EFT and RTT. You have such a knack for getting to the root of the problem and your authenticity, strong intuition and self-confidence was exactly what I needed at that time - your comforting, symbolic hand to hold through my growing pains. Before my business stalled I had had a 10 K month - completely effortlessly.

In the four months that followed, I didn't even make half that each month. After working with you my business started booming again and the month after we finished I had my first 15 K month. I'm forever grateful that I made the investment in working with you. Thank you for being you and having worked so much on yourself that you can be such a pure light to others. I'm so thankful."

Sofia
Enrolment closes & price goes up to $4000 in:
The Abundance Magnet reopens soon!
Join the waitlist and be the first informed when the Abundance Magnet relaunches it the future. You also get early bird bonuses and other % !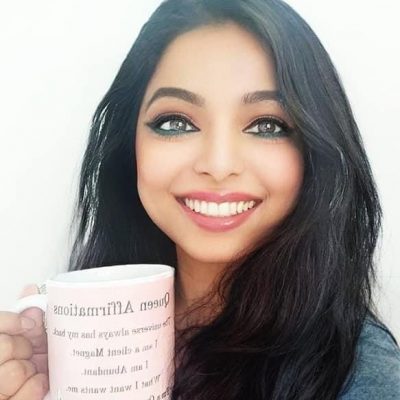 Wilma, manifestation coach
To begin with, this course is definitely true to its name and will convert you into an Abundance Magnet by taking care of any and every "if" and "but" you can think of. Ines clearly has in-depth-first-hand experience with impostor syndrome and has smashed it herself which is why she is the perfect coach to get rid of any impostor syndrome that you may have.

Even though it sounds like all energy and woo-woo, trust me it is not. The transformation is very very tangible and it takes the guesswork out and any solutions Ines provides are super practical and implementable immediately.

The course is structured so brilliantly that you cannot not do it, it was something I looked forward to doing unlike the other programmes I have enrolled for, Ines makes smashing impostor syndrome really fun. Each module picked up one specific block, uncovered every single aspect of it, identified the root cause, blasted the block and the workbooks were a whole new level of laying the foundations for the way forward. Talk about being thorough!

Doing this course with her has transformed me as a person and as a coach. I trust my intuition way more, have totally stopped second guessing which is a very big win for me because I am an extremely indecisive Piscean.

My way forward is now crystal clear and the level of ease I have with my clients, my business, my offer, my prices and overall, my life is just absolutely beyond words. Trust me when I say, if you are a female entrepreneur having an online biz, you need this because I got presented blocks that I did not even know I had and then when I changed them, things changed in my external world so fast, it was totally magical.

I had many takeaways, some of which include not feeling like buying any more courses (I was a course junkie and to be honest, Ines's course is the first one that I have actually completed), I actually got over the crazy of perfectionism to a great extent, I am crystal clear on the way forward, pricing, my offer and I finally feel ready to launch which is something I was wobbly with for the last year and a half.

The best part is that I am not second guessing my every move, it is a whole new level of freedom.

I cannot thank you enough, Ines. You are a rockstar Impostor Syndrome Terminator and I love you to bits and thank the universe every day when I see your posts, updates and videos. I love listening to you and may you shine brighter and may your tribe increase!!!

This course is definitely an investment which gives returns many times over. Anyone considering it, my advice is, just go for it!"
Before my journey with Ines in the Abundance Magnet Program I was paralyzed by imposter syndrome and perfectionism. I could never seem to move the needle in my business. I was so caught up with " How I looked" and " How others perceived me"

After really digging deep into the modules and group sessions with Ines and other group members, I was able to tap into the "root causes" of my personal issues that were holding me back from the abundance I deserved.

While in the program, there were major shifts and clients seemed to be coming out of no where! Ines has done a magnificent job on the resources given in this special container! So glad I decided to enroll! I will be using these recourses over and over AGAIN! Thank you for everything! Much love and light to you Ines!
Rosalind, Women's hormone practitioner
Frequently asked questions
There will be no next time Amiga! This is the first and last time there is a Founding Member offer on my Masterminds!
Hi I'm, Ines aka the Impostor Syndrome Terminator ®!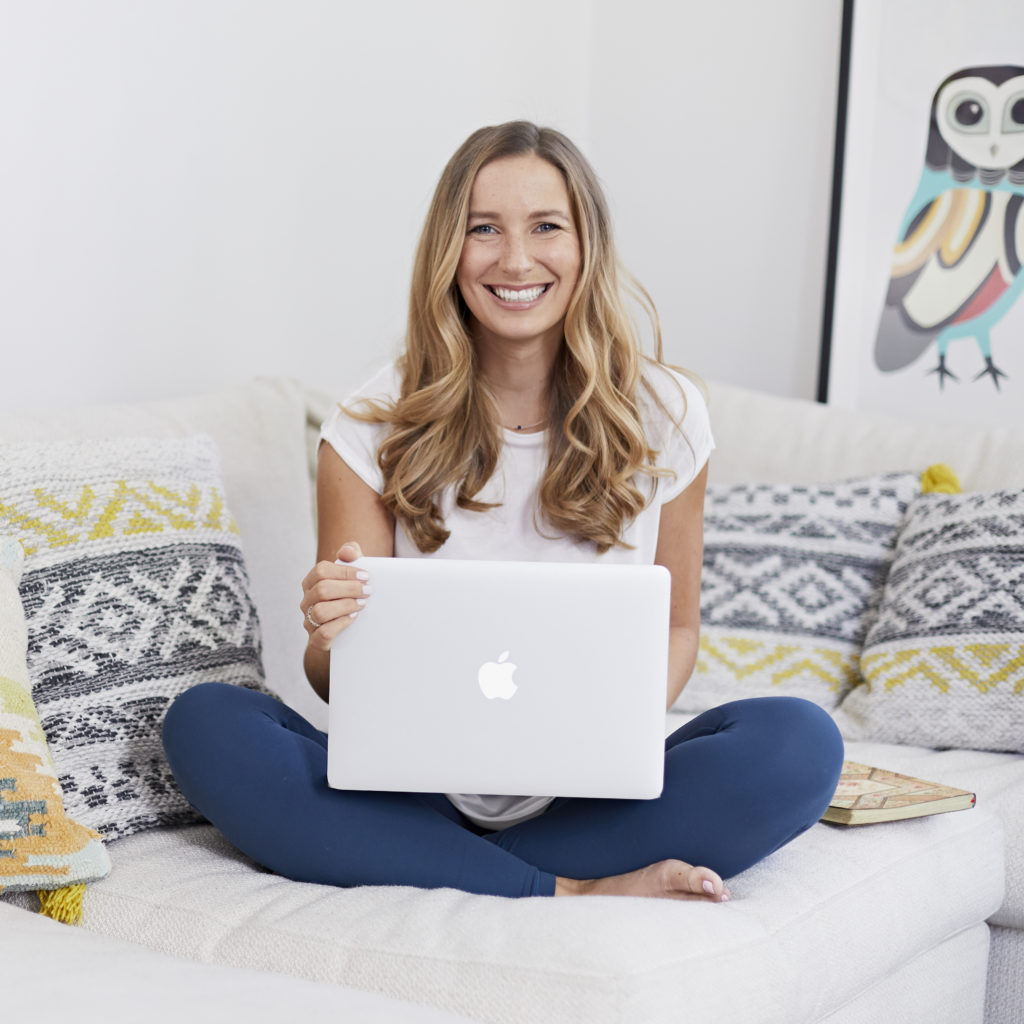 When I was 18, studying finance at university, I told my mom: "One day, I'll be working from home, from the couch with my laptop on my knees, wearing leggings". She gave my an exasperated look.
Well, I guess my dreams came true?! Joke aside:
I'm a former investment analyst turned into a mindset and business hypno-coach. I'm here to help ambitious women say F You to impostor syndrome and limiting beliefs, and Hello to life on an inflatable flamingo.
I'm a no BS, impatient person and I like to see results fast! By combining deep subconscious and energetic work and business growth strategies, I went from desperate entrepreneur using my savings account to pay bills to 12k within 10 weeks within starting on social media. Eight months after that, I had a 78k launch, working from my couch.
I truly believe that success comes from energetic alignment and strategic action. I'm here to help amazing women smash success blocks, grow their business and fulfil their potential!
I can't wait to meet you!