visibility Queen Bootcamp™ Program
 A straight to the point program for female entrepreneurs ready to become Visibility Queens, organically attract dream clients to them and grow an online business that gives them income and freedom!
"I love cold messaging people I don't even know and use sleazy car salesman techniques to convince them to buy my services."
Said no one ever.
That's right. No one likes that nonsense. That's why we don't do that.
And while we are at it, let me guess:
And instead, you want to:
1) To nail your profitable niche that is both fulfilling and in which people are ready to invest in your services. Be crystal clear on who you serve, what you offer, and confidently show up online and talk about what you do like the Fearless Queen you know you can be.
2) Have clear and powerful social media strategies  that grow your audience, build authority and turn followers into clients (yes even with a small audience). You won't ever have to cold message anyone, ever.
3) Come up with an irresistible offer that your clients are ready to invest in, and sell it efficiently online without feeling weird and sleazy. And then do it again, and again after that.
Introducing: The Visibility Queen Bootcamp™
A no BS program for no BS women ready to go full in and start their online business.
Your secret weapon to organic marketing made easy to have more income and freedom.
You're highway to dream high tickets clients.
Your new BFF when it comes to growing your online business, without the headache.
Believe it or not, I used to be desperate. Like super desperate.
I made $200k in sales in my first year of online business. But guess what ? I made 5k from August 19 – January 20, and used part of my savings to pay my bills. I was showing up consistently, but it wasn't really working, and I was (very) frustrated. I was super excited about empowering and working with women, but I just couldn't put myself out there efficiently.
Everything changed when I reached a breaking point, restarted from scratch, invested in a marketing program. I built rock solid foundations, starting by knowing exactly who my ideal clients are, what they want, and how to communicate effectively on social media. And scaled over 6 figures in 8 months only.
 The Visibility Queen Bootcamp™️ will teach you everything you need to know to optimise your online business and attract clients to you.
Visibility Queen Bootcamp™ program: A 3 month advanced program to help you start your online business and get high end clients: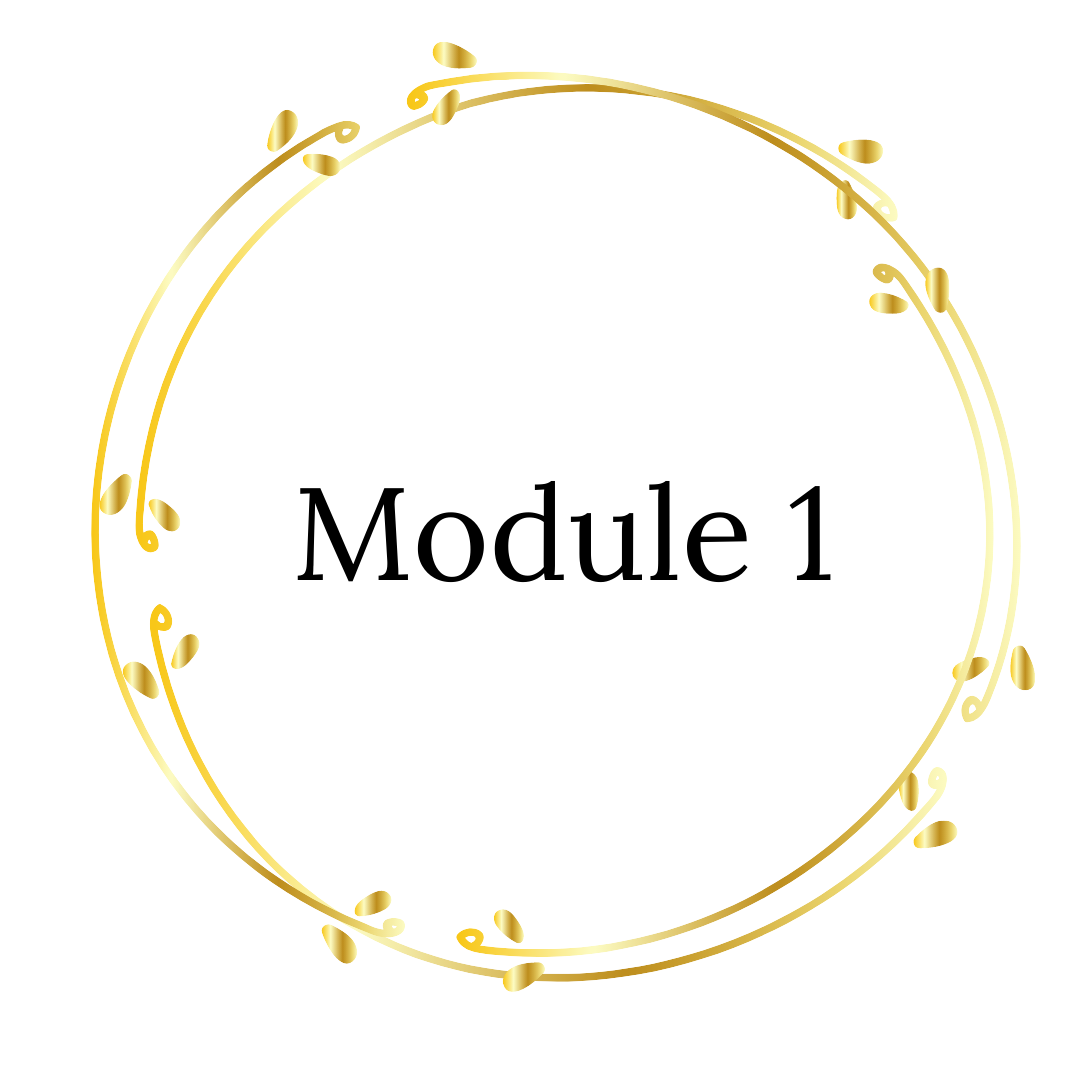 Mindset secrets for a successful business
Mindset is what makes or breaks a business, not another certification or another shiny program overpromising and underdelivering. It's time to say Bye to Impostor Syndrome so you can confidently show up as the expert you are !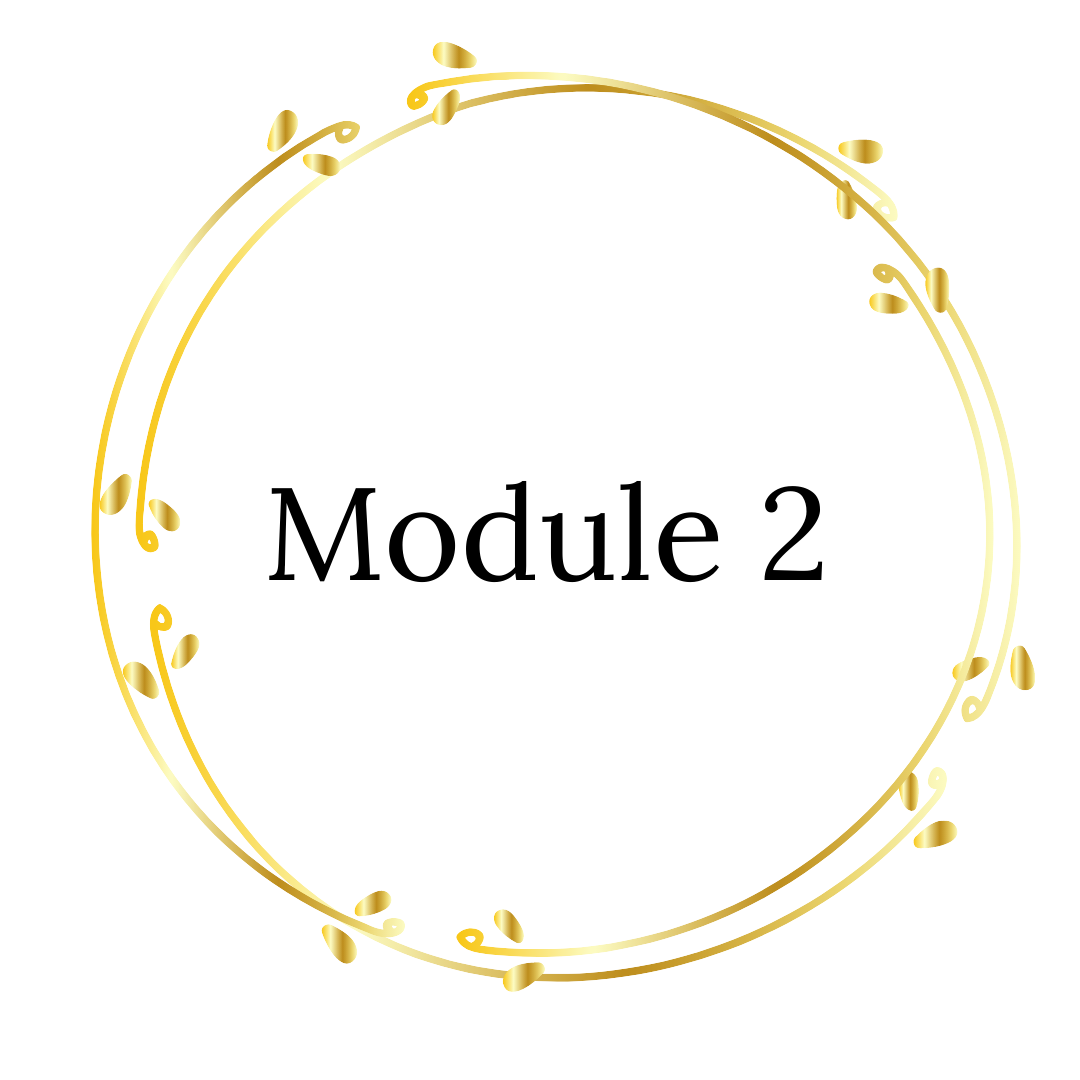 Letting go of visibility fears and fears of judgement
You'll experience to full power of the subconscious mind to eliminate blocks and have the mindset to show up like the Queen you are! Bye-bye fears and visibility blocks.
An incredible 90 min recorded EFT and hypnosis session to smash visibility fears, fears of judgement and criticism and eliminate blocks directly at the subconscious level, so you never feel nervous again about showing up.
You'll also get a custom-made Visibility Queen hypnosis to rewire you on a daily basis, and create those new neurological pathways to show up as fearless and confident as Beyonce.
Find your profitable niche and dream audience
Your niche and understanding your ideal client are the foundations of your business, so lets make it clear, and let's make you stand out from the crowd.
Nail your niche so people actually REMEMBER you. This is THE most important foundation in your business, so let's get it right, and let's make it attractive; 


The Profitable niche analyser exercise will help your pick a niche that is both Aligned and Profitable;


Define your target audience, identify what it is exactly they need from you so, so you can come up with the solution they are ready to invest in;


Come up with your own framework so people see you as THE EXPERT;


Use your personality and uniqueness to stand out from the crowd and attract clients who are on the same way length.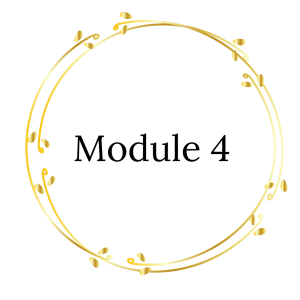 Social media strategies for client attraction
You'll learn the ultimate social media strategy and 4-5 types of content you need to nurture your audience and build Know, Like and Trust. We'll also go over the Dos and Dont's in terms of social media posts.
Content pillars for social media posting that actually get's likes and comments, even if you just got started;

 

The magic 4-5 types of content for client attraction and conversion, as well as examples of posts and videos for each category. Goodbye confusion and overwhelm;

 

Start and grow your facebook and instagram accounts from scratch;

 

Defining the right platform for your audience, as well as the frequency and types of posts that convert best;

 

How to use social proof even if you haven't worked with that many clients yet + the perfect testimonial structure that actually convinces people to work with you.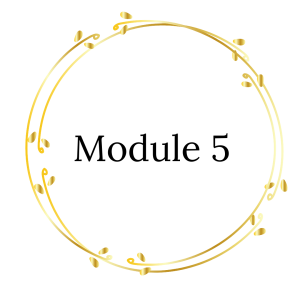 Creating and selling your offer
It's time to create an offer you love, that your clients will love to, and sell it. You'll learn how to come up with an offer that sells, and how to hop on sales call that convert into clients.
Creating a clear and compelling offer that your future clients are actually interested in; 
Back end systems for a business that runs itself;
Coming across as the absolute Creme de la Creme, and acting like the expert you are when talking about your services; 
Dos and DON'T when it comes to promoting your offers, and how to deal with people who want discounts; 
Strategies to grow your income rapidly; 
The perfect structure for a sales call that converts leads into clients, without feeling icky and weird + how to handle objections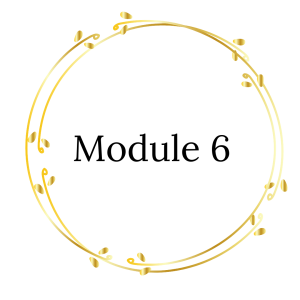 Videos, live streams and IG stories are very powerful tools to grow your business fast. Let's make you a Video Queen. You'll also learn how to sell on video without feeling icky.
Now that you've come up with content pillars and ideas, it's time to go on video;


Structure of a perfect live / video that helps your audience, and helps you get clients;


Use the power of stories to build a relationship with your audience and sell your services;


The Dos and Don't when it comes to selling your offer.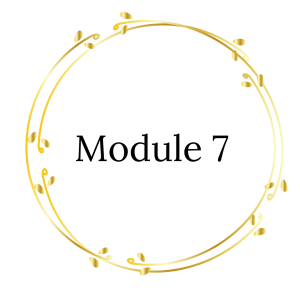 Now that you have rock solid foundations in place, Grow baby, Grow!
How to grow your facebook group and make it a sales funnel;


What to do and NEVER to do on instagram and facebook if you want a highly engaged audience;


How to structure your website and sales pages so they don't suck;


Creating an irresistible freebie THE RIGHT WAY, to help you grow your audience;


The perfect structure for a landing page and e-mail sequence that convert.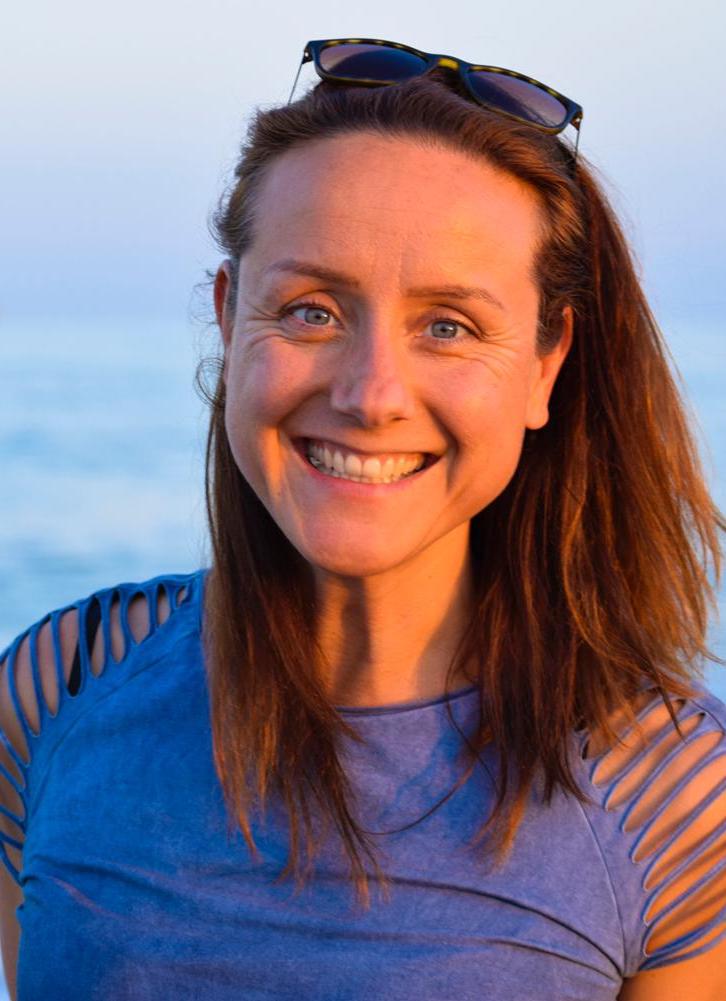 "Working with Ines was the best decision I could make for my business! After every session a major shift happened within 1 week. Within 11 weeks of working together I completely changed my website, social media posting AND I signed my first high ticket clients.

Ines is a visibility QUEEN that makes you feel empowered to run your business exactly as is good for you and she gives you the practical tools to make shit happen fast!"
Sacha Steemers, Health Coach
"I signed up to the VIP option of Inès' bootcamp after being blown away by all the valuable information she had to share in her free 5 day Facebook challenge.

The visibility queen bootcamp didn't disappoint, Ines really invests in herself and she filters out all of the useless information she's acquired and shares no fluff, no bs practical advice that she has personally had success with.

Ines simplifies social media marketing strategies and the lifetime access to the bootcamp is great to keep referring back to! This combined with the subconscious work really helps you get over your visibility fears and put yourself out there to get noticed and build a good client base!

Thank Ines, I would definitely recommend!!
Louise Xxx
!"
You'll also get these Fast Business Growth bonuses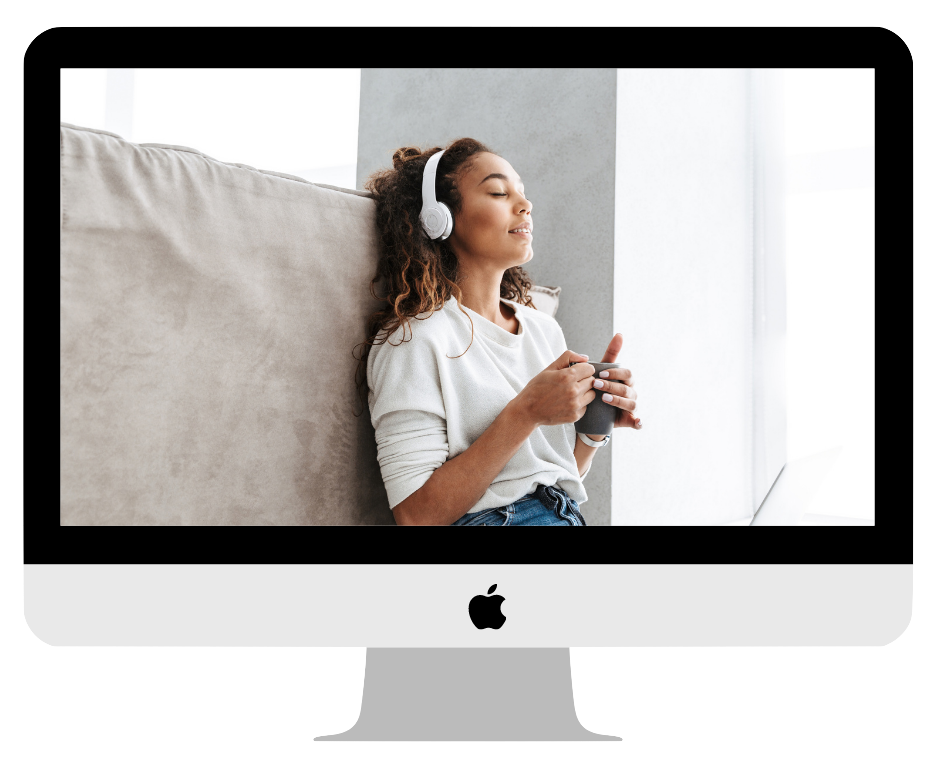 Visibility Queen Hypnotic recording:
This recording is specifically designed to smash visibility fears AND rewire your subconscious mind to attract clients to you.
Social media posts templates:
Confused at how to write an amazing post that people will deeply resonate with and remember? Just use one of the high-engagement templates and say Bye to crickets and tumbleweeds!​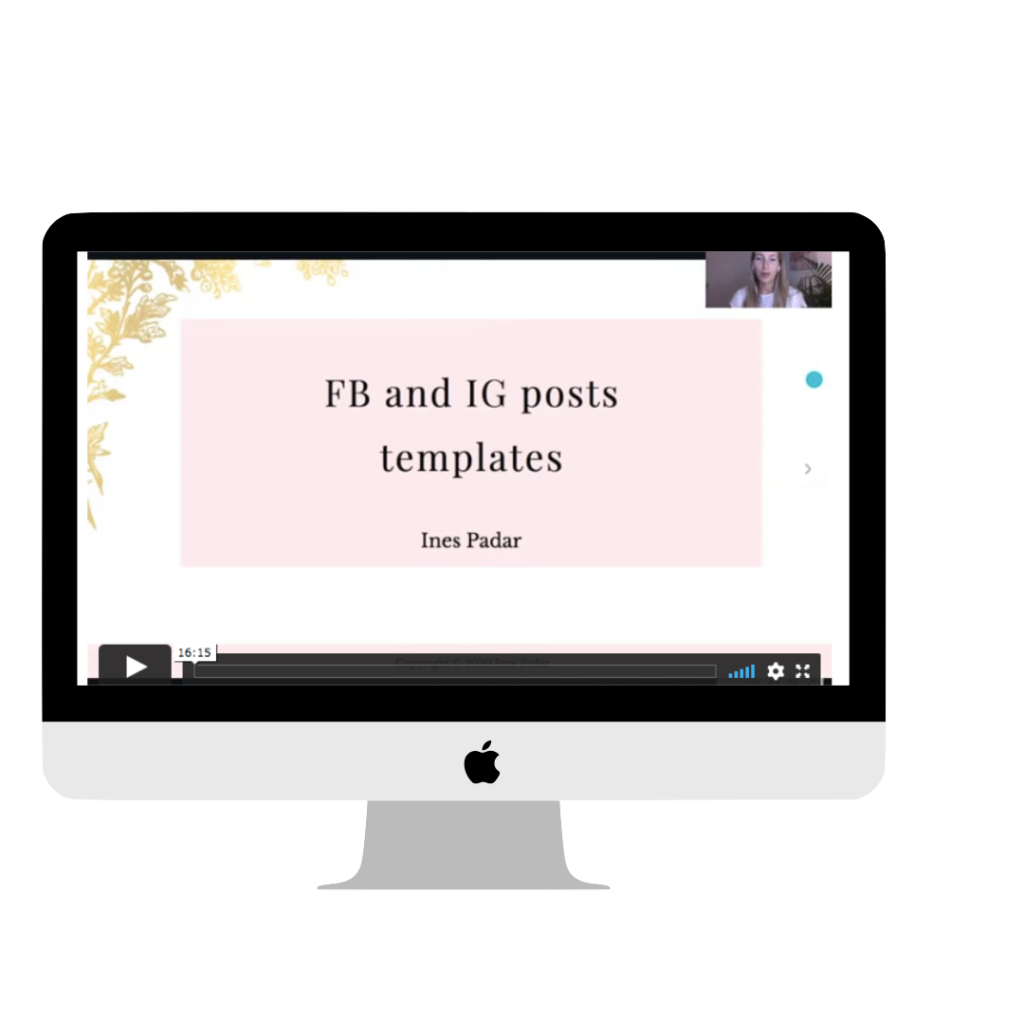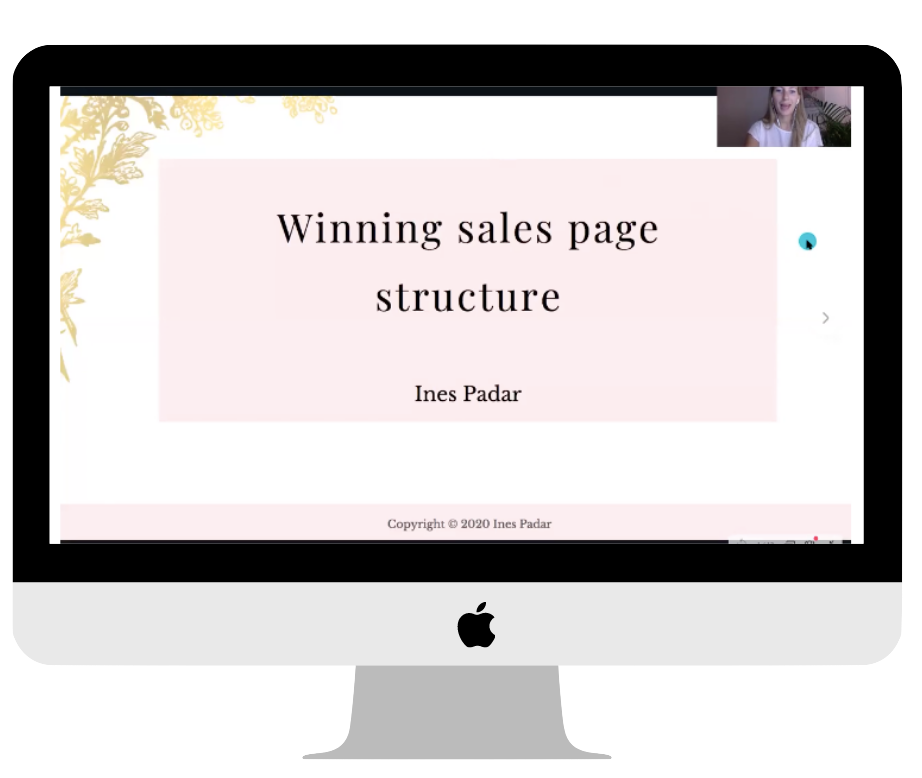 Winning sales page that converts:
This recording is specifically designed to smash visibility fears AND rewire your subconscious mind to attract clients to you.
Facebook and Instagram profile optimization:
We only have one chance to make a first impression! Let's optimise your profile that immediately captures people's attention and curiosity and makes them hit the follow button.​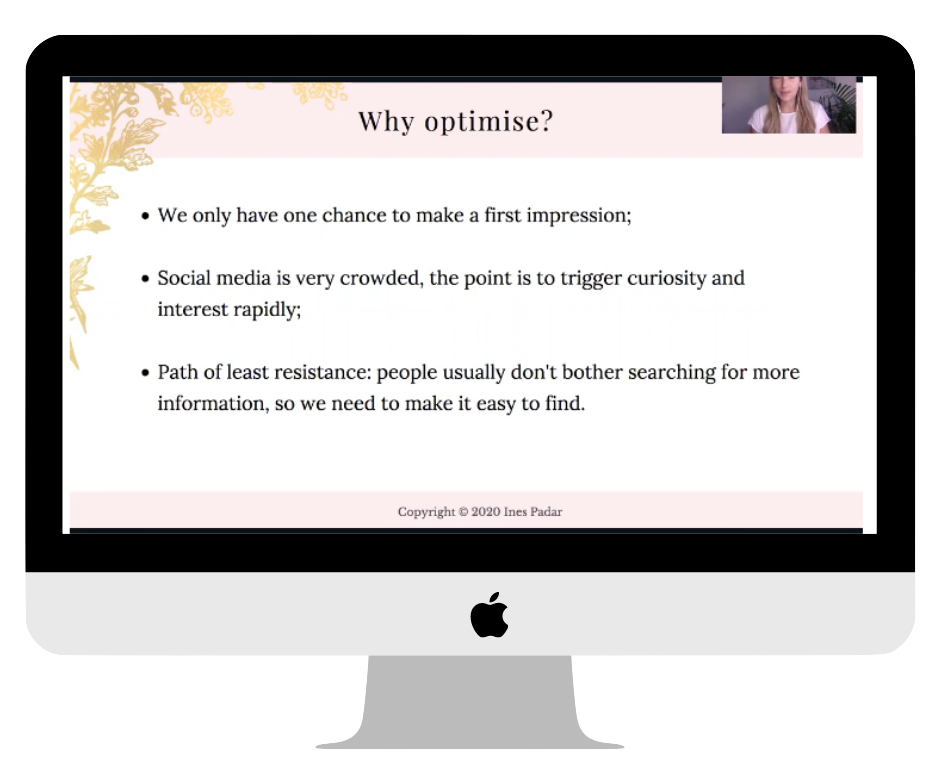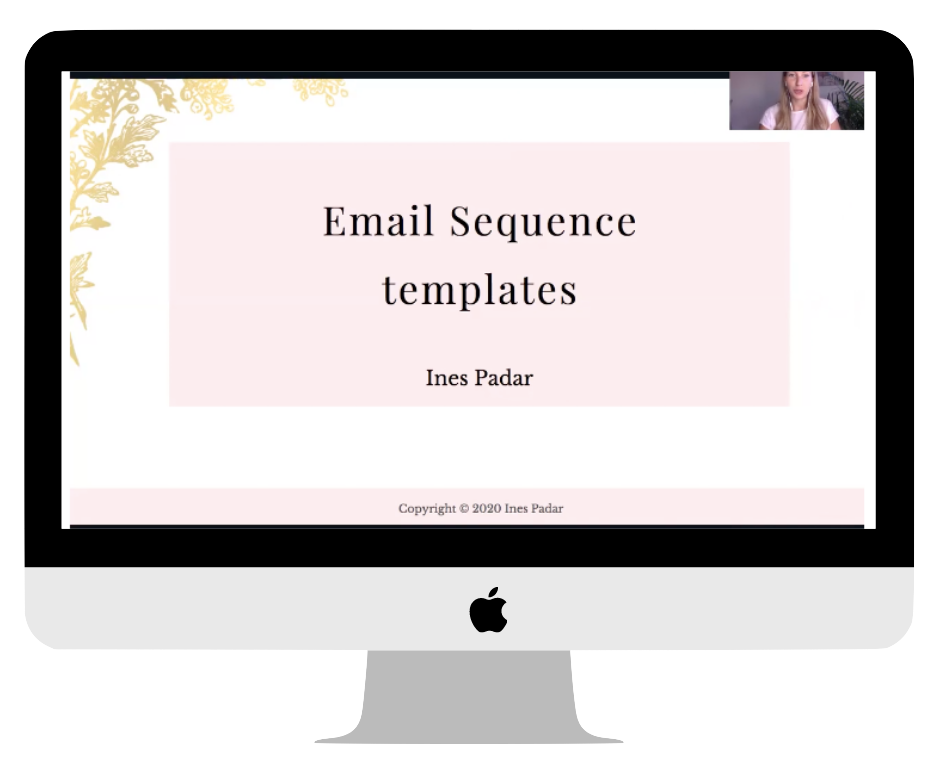 If the words "E-mails marketing" make you want to crawl under a rock, I've got you! This email sequence template is ready to go for our own audience. #nomoreconfusion
Let's get real for a hot second:
Rock solid business foundations and crystal clear messaging to a specific audience is THE key to fast business growth:
Not spending  weeks working on your website so it looks "even cuter".
Not reading 100 books to perfect your skills until you feel "fully ready" (flash news: that feeling never comes);
Not throwing spaghetti at the wall, doing everything and serving everyone, hoping something will stick;
Not running ads to a cold audience before you have a clear funnel. 
I started my online Business in March 2020. And through organic marketing:
I've grown to 2000 engaged followers on instagram;
Over 2000 members in my facebook group;
Over 2400 people on my e-mail list;
My 1:1 program has been sold out for the past 8 months;
My website has 2500 monthly visitors on average.
But most importantly:
I sold my first 3 high ticket offers ($3600) with only 120 people in my facebook group (40 of which were friends and family) and about 300 followers on instagram. It's not about vanity metrics, it's about conversion.
What you need is rock solid, quality content that clearly communicates the benefit of your offers, and converts followers into clients.
What's included in the Visibility Queen Bootcamp™️:
You have questions, I've got answers. We'll have weekly 60 minute group coaching calls for 3 months so you can ask all of your questions about nailing your niche, messaging, your offer, social media, e-mails, convert audience members into clients, and so much more! 
1) 90 min subconscious work video
A 90 minute "Success and Visibility" session during which you'll identify and eliminate fears and success blocks at the subconscious level! Get ready to experience the full power of EFT, hypnosis and NLP at once! Cherry on the cake? You can rewatch as many times as you want!
2) The 6 Visibility Queen Bootcamp™ training modules
22 videos trainings on everything you need to know to nail your profitable niche, magnetically communicate with your audience,  start, grow and master you social media platforms, and turn engaged followers into happy clients! 
Lifetime access to all of the training modules and bonuses. You'll be able to come back to the different modules whenever you need a little Magic Boost!
4) Coaching calls replays
Have a question? You'll probably find your answer in one of the 10 coaching call video replays of the last edition of the Visibility Queen Bootcamp™️!
Let's get crystal clear by building your strategy step by step. This will accelerate your progress and give you an easy to follow roadmap of exactly what you need to do!
6) $1097 worth of Bonuses
Subconscious rewiring recording, templates for highly converting posts, emails, and webpages, as well as profile optimisation: All you need to start and grow rapidly
What about an amazing community of kind and ambitious women who are there to support you 24/7? You'll be able to ask questions anytime in there so you are never get stuck when a question pops up!
Let's start your business strong! Within 6-12 weeks, you could:
Be fulfilling your passion and working with dream clients who are ready to invest in your services;
Have a social media plan, an engagement plan and a growth plan;
Post content that your audience deeply resonates with, and that sets you up for selling high end offers easily.
Have total clarity on your niche, ideal client, messaging, marketing strategy and social media plan that best fits your service . Goodbye confusion and stagnation.
Become the Visibility Queen you deserve to be and confidently show up online;
Grow your audience on a weekly basis with engaged, amazing people, even if you are starting from scratch;
Have a website that actually sells for you while you're busy with your clients (I never launched my 3 month 1:1 program, it sells itself) !
Be 100% comfortable with video, and selling your services in general without ever being sleazy and feeling icky.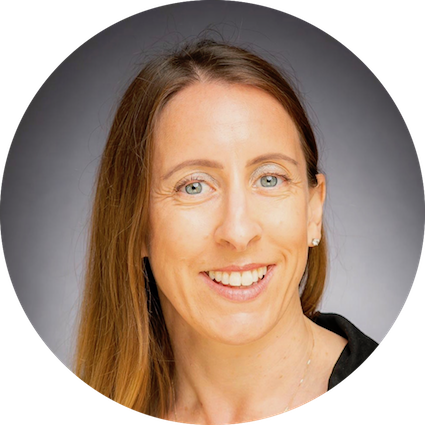 Tracy, Mindset coach
"I feel so much more confident and unhindered. I'm showing up, being more visible and have even been asked into a radio show to talk about what I do. It's like not only am I no longer hiding, but others can see me now too."
The Visibility Queen Bootcamp Is Currently Closed For Enrollment.
Sign Up For The Waitlist Below For Future Updates and waitlist only perks!
Enrol in the Visibility Queen Bootcamp
Visibility Queen Bootcamp™️

course
One 90 min group Rapid Transformational session using hypnosis, EFT and NLP to get rid of subconscious blocks;
6 Visibility Queen Bootcamp™️ training modules;
Life time access to the course
A library of 10 coaching calls replay;
Business Building workbooks;
Access to all bonuses (worth $1097);
Visibility Queen Bootcamp™️

course
Flexible option:
7 fortnightly payments of $197
One 90 min group Rapid Transformational session using hypnosis, EFT and NLP to get rid of subconscious blocks;
6 Visibility Queen Bootcamp™️ training modules;
Life time access to the course
A library of 10 coaching calls replay;
Business Building workbooks;
Access to all bonuses (worth $1097);
Ready to become a Visibility Queen ?
Frequently asked questions
Hi I'm, Ines aka the Impostor Syndrome Terminator®️!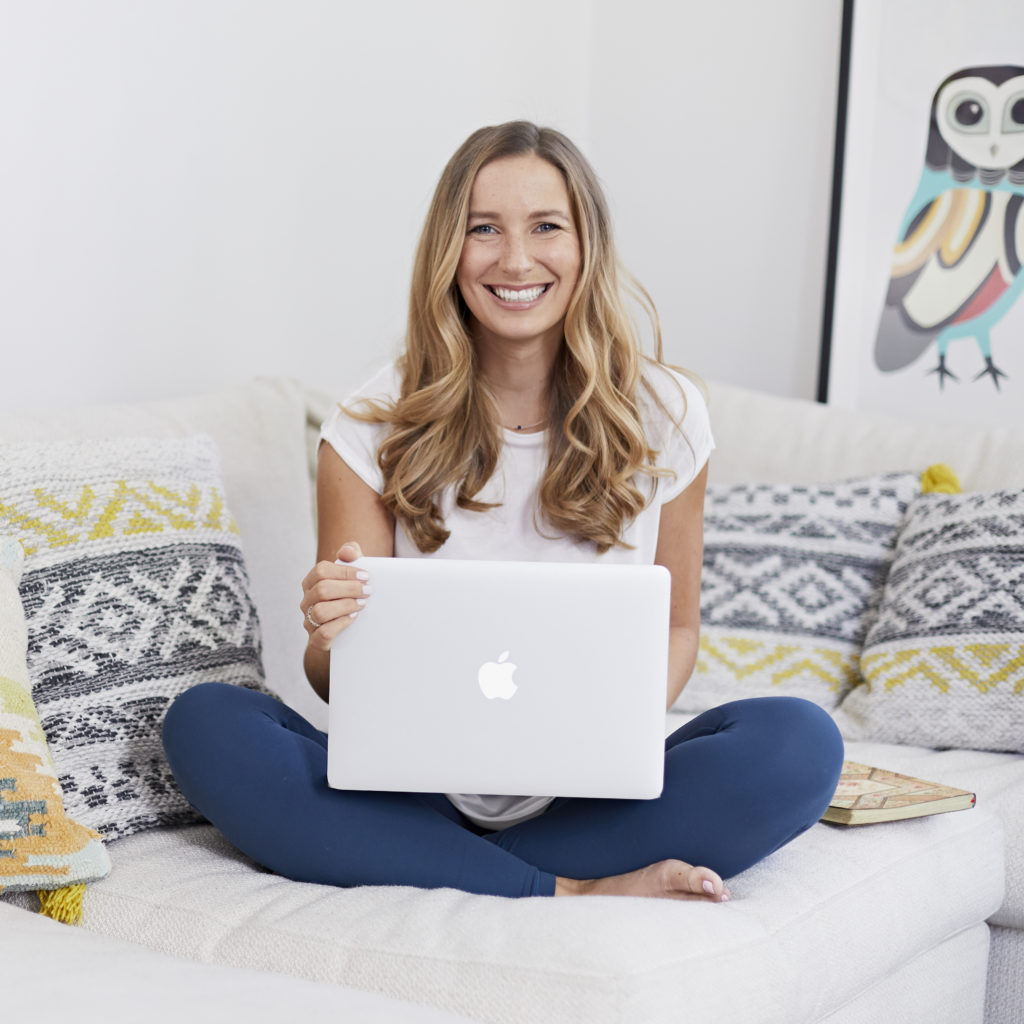 When I was 18, studying finance at university, I told my mom: "One day, I'll be working from home, from the couch with my laptop on my knees, wearing leggings". She gave my an exasperated look.
Well, I guess my dreams came true?! Joke aside:
I'm a former investment analyst turned into a mindset and business hypno-coach. I'm here to help ambitious women say F You to impostor syndrome and limiting beliefs, and Hello to life in an inflatable flamingo.
I'm a no BS, impatient person and I like to see results fast! By combining deep subconscious and energetic work and business growth strategies, I went from desperate entrepreneur (I made 5k in 7 months with my old face to face therapy business) to 12k within 10 weeks within starting on social media. Four month after that, I had a 35k month, working from my couch.
I truly believe that success comes from energetic alignment and strategic action. I'm here to help amazing women smash success blocks, grow their business and fulfil their potential!
I can't wait to meet you!