Conquer impostor syndrome program
it's time for impostor syndrome to bite the dust!
I'm fully booked until May 2021.
To pre-book your spot in 2021, please book an application call.
Conquer impostor syndrome program
Conquer impostor syndrome program
Girl, let's unleash the CEO within you
Ambitious women, are you ready to get unshakeable confidence and next level business success?
Conquer impostor syndrome program
As an ambitious entrepreneur or working woman, you know deep down that you have the potential to make a big difference, and you can already see your next trip to Bali flying in business.
Don't waste any more time in the impostor syndrome prison, being stuck at a professional level far bellow what you can achieve and deserve.
You've done everything right to be successful: inner work, networking, personal development, buying courses and more.
Maybe you've invested a lot of money in extra certifications/ diplomas to feel confident in your knowledge anx expertise but it hasn't really changed much.
Even worse? It seems like other people around you who have invested half the effort, time and money (and oftentimes, whose services aren't even that good!!) are further up in business than you. Frustrating!
Conquer impostor syndrome program
Let's address the elephant in the room:
Right now, impostor syndrome is interfering with your plans and keeping you stuck.
The worst in all of this is that you know you are smart and can achieve great things, but at the same time, doubt and fear that you might not be good enough are stopping you from fully using your potential!
You can probably relate to some of the following (I certainly did back in the day):
Everyone around you seems to have more knowledge and skills than you, and this makes you feel like a fraud.
Lack of trust and low self-belief are making you overthink and procrastinate, which is preventing you from making a full commitment.
It feels uncomfortable asking to be paid what you are worth in case people won't want to work with you; so you're stuck at an income level that doesn't give you the freedom you want (but that's about to change)!
Even though you know you need to go out there and be visible, you don't want to feel exposed, or fail to live up to other people's expectations, and this is keeping you small. Fear of judgement is the cherry on the cake.
It feels like there is so much more you need to learn and do before you are "ready", and this is overwhelming you and killing your motivation.
There's a voice in your head telling you that you need more skills, certifications and diplomas in order to feel confident and get started (we'll get rid of that).
Instead of having the business success you deserve, you are stuck, watching other not-so-great people succeed, and wonder if you will ever be fulfilled and become a leader in your field.
Maybe you've convinced yourself that you should be happy with what you have, because it's pretty good, or you've accepted the idea that extraordinary success is only "for other people".
If this sounds familiar, it is time to act ASAP! Truth is, as long as you feel like a fraud, you won't fully trust yourself or see your worth, and other people won't either.
And I've got great news for you: You absolutely have the potential to reach the top. All you need is to get rid of the limiting beliefs and blocks and activate the success mechanism that already exists within you!
Welcome to The impostor Syndrome Terminator®!
A program put together exclusively for motivated, ambitious women ready to get next level confidence, make more money and have the success they deserve.
In as little as 4 months from now, your life could be totally different!
Just imagine:
Conquer impostor syndrome program
✓ Having full confidence in yourself so you never again care about other people's opinions 
✓ Being excited and motivated to take action every day so you can grow your business or in your career twice as fast
✓ Feeling comfortable being visible and talking about what you do with confidence and passion, which means you will attract new clients easily 
✓ Getting paid what you are worth so you can get financial freedom and have the life you deserve
✓ Knowing that your competences are way more than enough which will save you thousands of dollars in certifications and courses you don't need
✓ Following your intuition and  feeling great being 100% you so you never again feel like a fraud, and start attracting the right opportunities 
All of this is available to you, and faster than you think!
Conquer impostor syndrome program
Conquer impostor syndrome program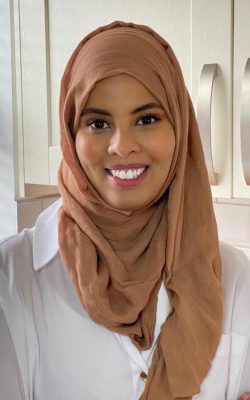 I sought Ines out because I was recommended to her. I wanted to focus fully on my business and I was struggling to leave my teaching job but just the idea of letting my safety net go was too scary. Although it made no rational sense.
I worked with Ines to help me uncover my money blocks and unhelpful beliefs around many. The number of different unhelpful and negative money beliefs I had were a surprised but they made so much sense. Ines is so intuitive that she would keep digging in our sessions until the belief came to light. Since working with Ines not only have I shed my money bs but I have made my first 7.5k month and I handed in my resignation and I am going all in.
I love what I do and am exicted about growing instead of being held back by the fears that were created by my unconscious to keep me safe. I can't recommend Ines enough, I love her no bs approach and she is master at her craft!
Ready to cut the BS and unleash the CEO within you?
Hi, I'm Ines, one the few experts in the world who focuses solely on impostor syndrome.
Ladies, as a former Premium Impostor, I know exactly what it feels like to know deep down that you have the potential to do great things, and at the same time feeling it might not happen.
Despite studying in one of the best universities in the world, and working in Switzerland's top financial institutions, I wasn't fulfilled, and felt that the business success I wanted was out of reach. This desperation and lack of purpose made my spiral down into depression (for the 4th time). As an ambitious person, I was also SO frustrated that my mind was holding me back and making me feel miserable instead of pushing me forward.
The worst in all of this was that while I was busy overthinking and analyzing everything, other people around me (including some under-qualified, overconfident individuals) were riding the success wave and going places!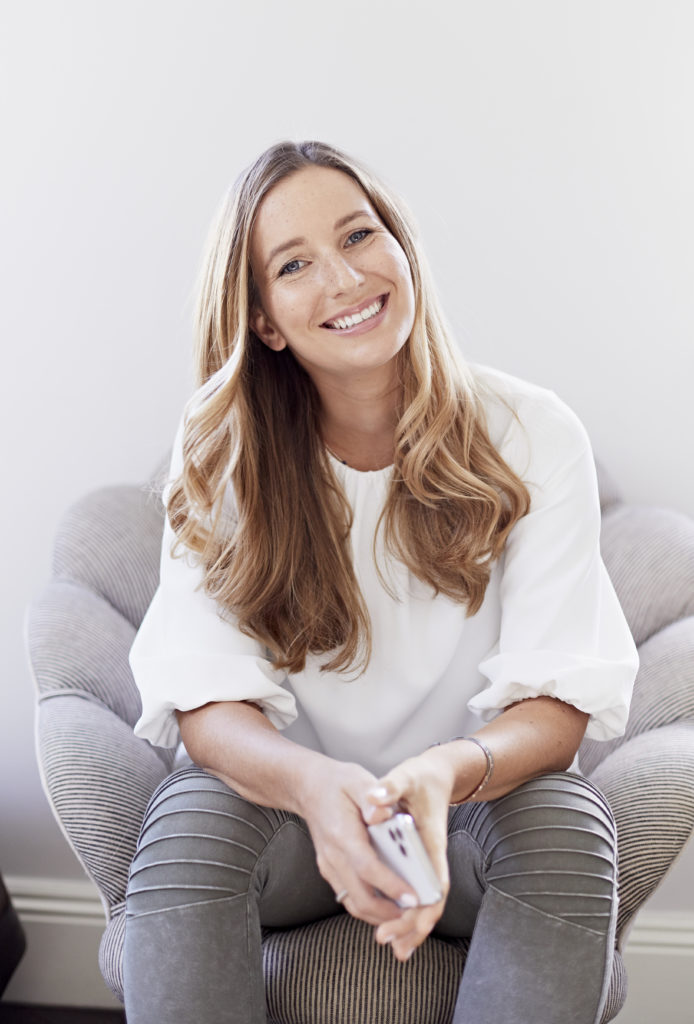 Ladies, I used to be a Premium Impostor: Money blocks, feeling like a fraud, fear of visibility, not feeling like an expert, I had it all, and my business wasn't really getting anywhere.
That was until I used to power of the subconscious mind, combining RTT™, NLP, EFT and other powerful modalities to eliminate limiting beliefs directly at the subconscious level.
I also used a clear marketing and business plan and took strategic action. 10 weeks after starting on social media, I made my first 12k. 5 months into my business, I was fully booked on my 1:1, and had a 25k launch shortly after.
When you combine powerful subconscious work with strategic action, results happen FAST.
That's how the highly efficient "Impostor Syndrome Terminator®" program was born. And since then, it has helped women from all around the world say Goodbye to sabotage and success blocks and Hello to money, fulfilment and a thriving business.
This is what you can expect inside the Impostor Syndrome Terminator® program:
A pre-session assessment which will identify the main areas that you need support with, followed by an action plan for the upcoming weeks, so you know exactly what we are doing, and the results that you will get.
Private 1:1 coaching sessions to give you the highest level of tailored, individualized attention. During each session together, we will find and eliminate the root cause of impostor syndrome and get rid of subconscious blocks and sabotage. You will also see powerful changes taking place in between sessions. Plus, you'll get my exclusive resources so you can work on yourself outside of our sessions (if you want to) and maximize the results of your investment . Get ready to feel empowered!
Between session support will answer all of your questions as they come up. You'll keep the momentum going and have the tools to conquer impostor syndrome faster. Unlimited emails will ensure you get the resources you need to build amazing confidence and get closer to next level success.
SOS calls

 will give you guidance to address whatever comes up  immediately and get an outside perspective. This will prevent a small issue form snowballing into a bigger one, and ensure you stay on track and never feel overwhelmed, as I am one call away.
Life changing custom transformational recordings will accelerate your transformation and are exactly what you need to stay focused and motivated between our sessions. Most importantly, they allow you to transform from within, outside of our 1:1 sessions. Plus, your mind will work for you on a daily basis and get you closer to your goals, even while you sleep!
For these amazing women, impostor syndrome is a distant memory:
Conquer impostor syndrome program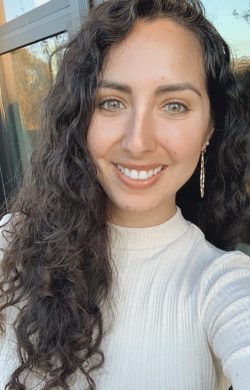 "Working with Ines 1:1 has been a world of a difference for my mindset and my online coaching business.
I've started understanding what it was that was holding me back subconsciously and eliminated those blocks. Ines maps out all there is to know to build a successful online business. Since working with her I've started receiving dream, high-ticket paying clients!
Thank you immensely for all your help, and all you do. My energy has shifted to success and you paved the way! THANK YOU!"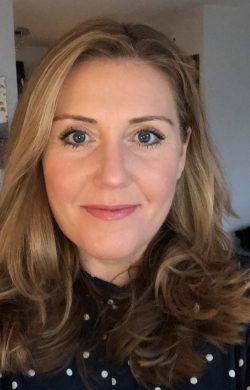 I heard about Ines and her services through a friend and decided to take her services up because I felt 'stuck' in progressing my business. It was like something was holding me back from progressing and I lacked in direction. I am not unsure about the work I do, actually I'm very confident in my work and love what I do. And straight after our first session I realised having subconscious blocks, which clearly prevented me from growing my business.
Initially we worked on removing these blocks, which were about the fear of charging more for my services and being too visible with the fear of judgement by others. As part pf her package we did do hypnosis to get to the root of my blockages. And I was surprised how effective this was, as afterwards I felt a sense of relief and my head felt somewhat lighter. This treatment enabled me to make a move forward and not let old outdated blocks hold me back any longer.
We then worked on building the foundations for my business. Ines helped me gain more confidence in becoming more visible on social media, which resulted in gaining more followers. Ines also guided me on how to provide content for my social media posts, set up emailing lists, etc..
As a result of the engagement with Ines, I'm delighted to have gained my first two higher paying clients and now looking forward to moving my business forward. Now with the confidence and knowledge I have gained, my business is moving in the right direction.
Thank you, Ines, you are truly amazing!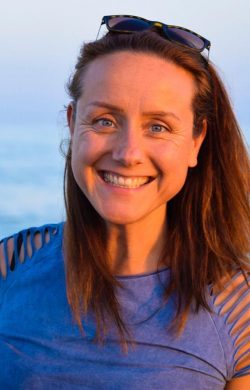 Working with Ines in her 12 Week Imposter Terminator Program was the best decision I could make for my business! After every transformational session a major shift happened within 1 week. Within 11 weeks of working together I completely changed my website, social media posting AND I signed my first high ticket clients. I earned my investment back within the 12 weeks and kept earning after we stopped working together because of the strong base we build together. I was able to make fast progress, because during the transformational sessions we got rid of subconscious blocks that were literally holding me back. 

In a podcast interview someone asked me what I struggled most with transitioning full to my own health coaching business and my genuine answer was: "Nothing at the moment, because if I struggle with something I discuss it with my business coach (Ines :)"

Ines makes you feel empowered to run your business exactly as is good for you and she gives you the practical tools to make shit happen fast! She helps you to believe in yourself, get rid of subconscious blocks that are holding you back and build the business you love.
These are a few examples of the results you'll get once impostor syndrome bites the dust!
These amazing women used to have impostor syndrome too. Now they are booking more clients, feeling confident about their skills/knowledge and growing their businesses faster than ever.
Ready to crush impostor syndrome
and become a leader in your industry?
Here's how the magic happens
After working with so many different ambitious women, I discovered the bullet proof, magic formula to conquer impostor syndrome for good. It takes a combination of three things: self-confidence, self-worth and getting rid of subconscious blocks and sabotage that are stopping you from getting next level success.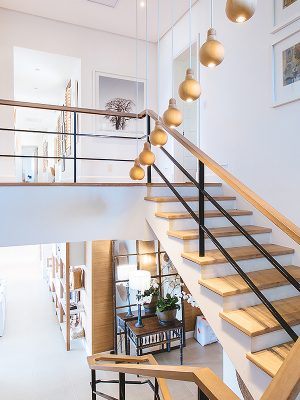 Eliminating blocks / sabotage
Our subconscious minds can be our greatest asset but also our greatest liability when we have hidden blocks and sabotage. We'll get rid of all of them, even blocks you didn't know you had. Get ready to feel motivated, empowered and turn your mind into a success mechanism that works for you 24/7!
It's time to finally have infinite motivation and energy when you wake up in the morning. You'll learn how to powerfully shift gears so procrastination never again slows you down on highway to CEO.
Your intuition is your ultimate best friend, and once you listen to it, you will have a constant guide that supports and helps you take the right action to get a successful business aligned with your values.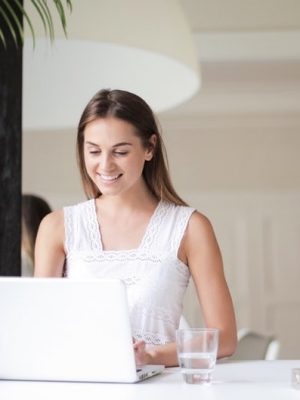 Those days when you gave discounts, felt overworked and underpaid will soon be a distant memory. Once we get rid of some limiting beliefs, you will finally acknowledge how amazing your services are, and charge accordingly. Most importantly, we'll make sure you feel 200% worthy of receiving abundance, so it can freely flow to you!
It's time to put your own oxygen mask on first before you take care of other people. Setting healthy boundaries will allow you to grow like never before, and ultimately serve more people. When you thrive, others thrive too!
Reconnect with who you truly are, instead of being what others expect. This will powerfully eliminate the "feeling like a fraud", and instead you'll be yourself, and magnetically attract your ideal client to you!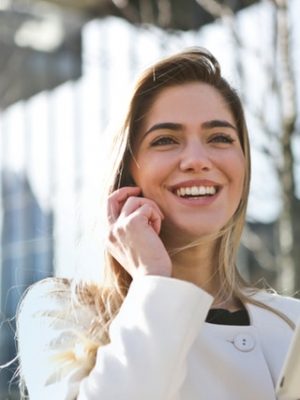 Let's save you thousands of dollars on certifications you don't need. Trust me, feeling like you are not skilled enough is A LIE that impostor syndrome is feeding you, and we'll get rid of it fast. You'll finally realize that you are more than competent enough and say Goodbye to self-doubt.
When you believe in yourself, sky is the limit! Get ready to wake up in the morning trusting yourself, and knowing deep down that you have absolutely all it takes to be successful.
Say goodbye to stress and anxiety.  Sooner than you think, you will be excited and totally relaxed when talking about what you do, and speaking in team meetings. Cherry on the cake, when you confidently put yourself out there, you attract your ideal clients to you!
Enough talking, let's start conquering!
Here's what you'll get in the 4-month 1:1 Impostor Syndrome Terminator® program:
✓ A 45 min. pre-program strategy session and action plan;
✓ A monthly 2h30 rapid transformation session to eliminate blocks and install success blueprints;
✓ Two monthly 60 min. calls for business growing strategic planning and implementation
✓ A monthly personalized recording to rewire you on a daily basis;
✓ Voxer support;
✓ BONUS 1: Access to all Modules and Bonuses from the Visibility Queen Bootcamp, worth $1234
The investment for the Impostor Syndrome Terminator® is $12,000
Or 4 monthly payments of $3,300
Impostor what? Get Ready to thrive in business and exploit your full potential:
(Limited spots available)
Frequently Asked Questions​
P.S. Ladies, now is your time to shine: Don't let impostor syndrome hold you back in business. You deserve to exploit your full potential, have outstanding confidence, abundance and next level business success NOW!
If you've made it this far, it's because you know deep down that you you are only a few steps away from getting the life you want. You're no longer willing to let impostor syndrome , rob your confidence and sabotage your business success. You are tired of spending your time, money and energy on stuff that doesn't transform you from the inside out. You are ready to take action and empower yourself with transformational work that will change your life for the best.
What got you here won't get you there. The Impostor Syndrome Terminator® is what will get you to next level success, where you belong.
Apply for your 30-minute call, and let's talk about how you can reach your goals.