And we probably have a lot in common
Hi, I'm Ines, and I'm a mindset and strategy coach. I empower high performing women to conquer impostor syndrome and master online visibility.
But that wasn't always the case: From depressed employee to struggling entrepreneur to making 12k within 10 weeks of starting on social media: let me introduce myself:
Without knowing it, I spent 15 years experiencing various symptoms of impostor syndrome, which showed up in my life in many ways.
It started when I was 14: Despite managing to become an elite athlete and qualifying for national competitions in only 3.5 years, I still felt like I wasn't playing well enough.
Instead of feeling proud of this accomplishment, I kept focusing on the fact that almost all the other players played better than me.
I felt like I didn't belong and was afraid that the other players and coaches would wonder what I was doing there (the truth is, they couldn't have cared less).
A few years later, at only 21, I got hired in the second biggest bank in Switzerland, in the ultra-high net worth wealth management department. Our poorest clients had 50 million in assets.
Despite being the youngest person ever to be hired in this team, I just thought it was "normal". I didn't know i back then, but this was a  typical sign of impostor syndrome.
Starting a masters degree didn't help: I set higher and higher expectations for myself in terms of academic success, and wanted to achieve those goals without help from anyone else. I felt a sense of failure when students around me understood concepts faster than me.
All of this also triggered a hunger for more: More diplomas, more qualifications, more certifications, more skills and more professional experience I could put in my CV. 
On the outside, I had it all. But during all of those years, all I wanted was to feel legitimate, and that I had earned my success. I also wanted to feel like an expert in my field, and be confortable talking about it.
The last straw came while I was writing my Master's thesis. More precisely, when I started to do one of two things: either procrastinate, or spend 3 hours on a single paragraph, trying to improve every sentence, and find better references because I was terrified that my supervisor would reject my work and tell me it was a bunch of nonsense. 
That's when I finally realized that the constant self-doubt, setting very high expectations, feeling not competent enough, and all of the above were the symptoms of impostor syndrome.
And I needed to solve this problem if I ever wanted to be confident and successful in my career.
I read dozens of books, but most importantly, found an alternative therapist who focused on uncovering limiting beliefs and negative programs at the SUBCONSCIOUS level! That allowed me to finally get to the inner root cause of why I felt I didn't deserve success, and didn't feel good enough.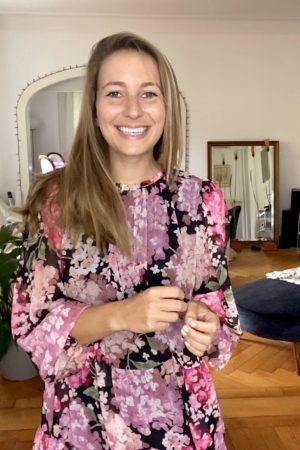 After only a few months, something major shifted.
The lack of fulfilment left, and I was able to acknowledge my worth, and be confident in my work, competences and ability to contribute. Most importantly, I realized that climbing the corporate ladder in the Swiss financial industry would never fulfill me. I perceived it as a waste of potential.

And to be honest with you, as an elite athlete, I was ready for a new challenge. I wanted the freedom of grabbing my inflatable unicorn and go to the freaking lake whenever I wanted. Be my own boss, and make my own rules.
Getting rid of my inner bullshit gave me the confidence to take a 180 degree turn. I stepped out of my comfort zone, went backpacking solo 3 months in Latin America, and dropped my promising but boring career in finance to do what I love doing most:

Help other women get extraordinary confidence and unapologetic success in business.
Plot twist: Yay, I was an entrepreneur. But I wasn't really making any money.
My new life as a business owner brought new challenges:


I was super confused: Facebook ads? Organic ? Youtube? Pinterest? Direct outreach? Instagram Dms? Posting twice a day or twice a week?


I didn't feel comfortable charging what my services were worth in case people would't want to work with me.


I was procrastinating about starting my social media platforms. Going live terrified me.


I tried to appear perfect; being myself felt pretty scary. What if I wasn't an expert enough?


I had no clue about marketing and wasn't attracting clients. The ones I did attract were referrals from friends, and some of them were difficult clients blaming and complaining.
I made approx 5k in 7 months and I felt like a failed entrepreneur!
It was time for impostor syndrome ass-kicking part 2: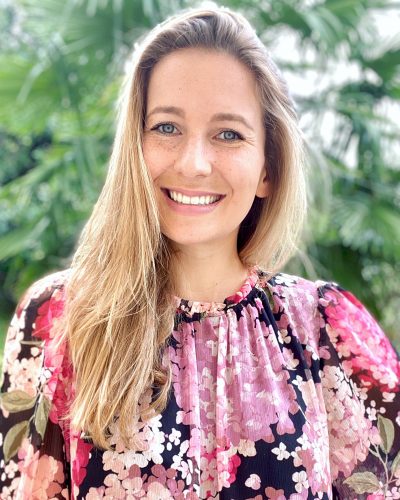 I worked on myself and used a complex form of hypnotherapy to SMASH my "Who am I to charge these prices or profile myself as an expert" inner BS and limiting beliefs at the subconscious level. I said F*** YOU to impostor syndrome once and for all, and upgraded my belief system. And I also got rid of my " I need to figure this out on my own to deserve my success" nonsense: I invested in myself and in my business with a marketing program and business coach, so I could have a clear action plan.
Long story short, I made 12k in 10 weeks within starting my social media platforms. I attracted my perfect clients on a high ticket offer, which created the financial freedom I'd been looking for.
And I'll teach you how to do the same.
And because I don't have impostor syndrome anymore, I'm going to say this loud and clear: I'm your ultimate impostor syndrome and online visibility expert. Your inner limiting beliefs and blocks stand no chance against the subconscious work we'll do together. 
I've helped clients become best selling authors, start a business and get clients in 3 months, have successful 5 figure launches, and more. 
When you use the power of the subconscious mind, sky is the limit, and next time you buy a plane ticket, it will be in business class.
And most importantly, I want you to know that you don't need to fit into the mold that society wants you to fit into.
You will be the most successful when you are YOURSELF.
I want women like you to realize that you don't have to spend the rest of your life stuck, feeling unsatisfied, and doubting yourself. A large contributor to success in business, and life in general in a strong sense of self-worth, knowing that you have a lot to offer, and have the confidence to go out there and ask for what you deserve.

Once you have this, not only will you feel incredible, you will also be very motivated to go after what you want, and unapologetically get the success you deserve.
And most importantly, I want you to know that you don't need to fit into the mold that society wants you to fit into.
You will be the most successful when you are YOURSELF.
Ines is an experienced therapist and coach trained in hypnotherapy and in Rapid Transformational techniques. She also uses NLP, CBT as well as techniques that liberate blocked negative emotions in the body. She has extensively studied the mind, and used her knowledge and training to permanently overcome depression, which she had struggled with since age 14. She has helped countless women find and eliminate deep blocks which allowed them not only to thrive in business, but also be happier and more confident at a personal level.


She became extremely interested in the power of the mind while writing her Master's thesis, which focused on how psychological biases influenced market participants' judgement and decisions about mortgage-backed securities during the subprime crisis. During her research, it became obvious that even the most well-informed and intelligent investors and analysts could make basic mistakes when their minds were interfering.


While working for more than a decade in the accounting and financial industry, she witnessed how much talented women and high achievers doubt themselves in both academic and professional backgrounds. That's when she decided to do something about it and drop her career in finance.


She holds a Bachelor of Science in Management from HEC Lausanne and a Master's degree in Accounting and Finance from the University of St. Gallen. She lives in Switzerland where she works locally face to face and internationally via zoom in both English and French.